It's PUPPY BOWL TIME…
Are you ready for some Puppy Bowl action?   Bring on the chips, treats, and doggie snacks to watch the cute canines by… says Cici… 
Who can resist watching the cutest puppies on the planet playing football?
Also, Villalobos Tia Marie Torres' twin sons: Kanani and Keli'i will be making an appearance and a Pit Bull puppy will be making some Super Bowl moves of his own!  And don't miss the halftime show featuring cute and cuddly kittens.
PUPPY BOWL IX premieres Sunday, February 3 at 3pm ET/PT on Animal Planet.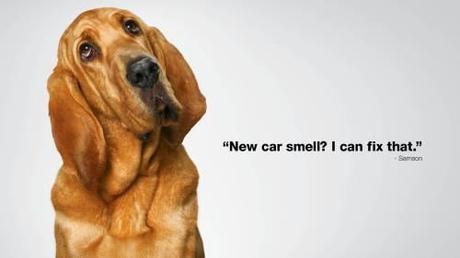 As fans of ruff and tumble gridiron action across the nation prepare themselves for the biggest annual showdown, PUPPY BOWL IX, on Sunday, February 3, Animal Planet is making sure everyone can get their fill of all the adorable puppy action leading up to, during and after the game.
All of the animals featured in PUPPYBOWL IX come from the Discovery Communications' digital family through Petfinder shelters and rescue organizations across the U.S. This year's starting lineup includes puppies from Wayside Waifs Animal Rescue (Missouri), spcaLA (California), Tails of Love Animal Rescue (New York), Pitter Patter Animal Rescue (Wisconsin) and Big Fluffy Dog Rescue (Massachusetts). PUPPY BOWL fans looking to add to their "home team" are encouraged to visit Petfinder.com, which has helped more than 20 million pets find their fur-ever homes. 
Starting Lineup: Study up on the key PUPPY BOWL IX players so you can be preemptively disarmed by cuteness. Fun fact? Australian Shepherd/Catahoula Mix, Althea, loves to both play and snuggle. Talk about a double threat.
During the intermission and breaks, meet Grant Weber, Subaru Canine Sales Associate. Having sold Subaru vehicles to only dogs, there's simply no better friend to man's best friend. No matter size, breed, or temperament, he'll find the right Subaru for your needs. So if you're a dog, and you're looking for a Subaru, head on down to see Grant Weber. You'll leave with your tail held high.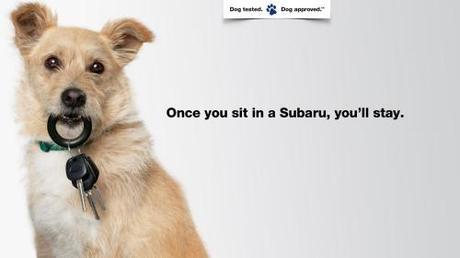 ( iTunes app link)   Before the big game this year, treat yourself to the new App for the Puppy Bowl! Just download the "IntoNow" app on your tablet or mobile device here  http://blogp.ws/Wxa8ia 
In a PUPPY BOWL first, Animal Planet has teamed up with Yahoo!'s IntoNow to bring viewers Puppy Bowl Plus, an immersive viewing experience available on Android and iOS devices. The digital experience, executive produced by Randi Kest Wheeler and the Animal Planet Digital Media team, syncs to the content on screen and ensures audiences are never more than a tap away from fellow diehard fans with live polls, video extras, exclusive photos, real-time meme generator CapIt and much more.
The App can be downloaded from i-tunes and will allow viewers of The Puppy Bowl to have a fun interactive experience on their mobile device.The app will be available on February 3 during the Puppy Bowl AND will also work during the re-air (check local listings).
Available for tablet and mobile devices
My last car was a Subaru Legacy station wagon. And we LOVE their dog commercials!!!
This post is sponsored by Subaru. we are helping spread the woof about the Dog Tested. Dog Approved.™ campaign, because [Have Dog Blog Will Travel] only shares news for things we love and support.