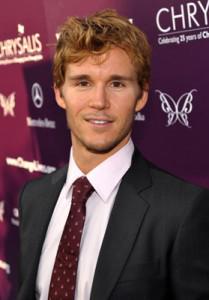 Last week we reported that True Blood's Ryan Kwanten was in talks to join the cast of the film, '7500′. We have just received a Press Release from CBS films informing us that it's not official that Ryan will be in the film.
See the Press Release below:
LOS ANGELES – November 1, 2011 – Leslie Bibb (Zookeeper), Ryan Kwanten (TV's True Blood) and Amy Smart (Crank) have joined the cast of 7500, a thriller directed by Takashi Shimizu (The Grudge). The film concerns a group of passengers who encounter what appears to be a supernatural force while on a transpacific flight.
Written by Craig Rosenberg (TV's Lost), 7500 reteams Shimizu with Grudge producer Taka Ichise who will produce alongside Roy Lee (The Ring). John Middleton and Tracy McGrath are serving as executive producers.
Kwanten and Smart will co-star as married couple Brad and Pia Martin, who board Vista Pacific Flight 7500 with their two longtime friends for a trip to Japan. Bibb is set to play Laura Baxter, a stewardess on the transpacific liner, who is involved in a complicated and secret relationship.
source: CBS Press Release