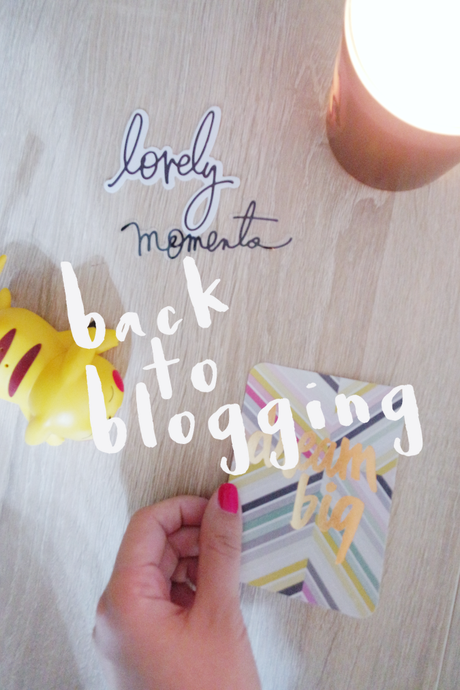 Blog life, let's do this. *Link Start!*
Well hello, here's a rather sheepish 'delve back in' post from me. In between a) reducing my Internet usage whilst Granny Daisy stayed with me because she was scared of my MacBook stealing my soul, b) being on holiday, and c) spending a whirlwind fortnight catching up with my siblings, I've been a super absent blogger. Sorry.
I've got plenty of things noted in my notebook to share and can't wait to knuckle down and just write of my own accord and not for work. My apartment is now uncharacteristically quiet and clean and tidy, it's just me, the AC and my beloved coffee cup. (Plus a hella load of paperwork and laundry to do.) Grown-up life, it ain't all it's cracked up to be… I haven't even had time to watch Orange Is The New Black or finish Game of Thrones! Who even am I?!
Lately I've felt much 'better' towards the whole blogging game. That's what it is really, right? A fun little hobby that gets competitive in streaks and runs. How is it that sharing random oddness and things we like has become the norm?! I'm finally feeling relaxed, happy and semi-confident about sharing new posts instead of writing and writing and keeping it all to myself. I also cleared out
my Bloglovin feed
and organised my reading list into categories! Lame-o. But I'm reading more blogs again! And some of you may have noticed I have
'Likes' collections
too, including a sweet lil 'Just Because' one to simply like posts without having being forced by the Upper Gods of Bloglovin to save it. ;) All about dat blog love lately.
Anyway. Probably about time I did some of that writing (or paperwork, or laundry…). See you soon ♥
Blogs I'm Seriously Loving