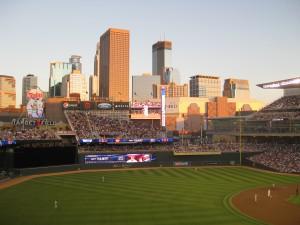 It's true. Summer = Baseball, Baseball = Summer. And us Minnesotans love our Minnesota Twins even if their winnings are few and far between. Plus, we have our very own Minnesota Grown, Joe Mauer playing for the home team. Anyone know of a way to get him a t-shirt?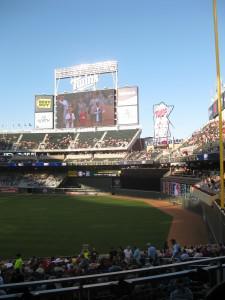 For those of you who have been to Target Field, you know how awesome it is. For those of you who haven't been there yet, put it on your summer bucket list and order a ticket. Now. I've been to a few games myself and nothing beats watching the game, outside in the summer air, staring at the Minneapolis skyline. It's pretty awesome if you ask me.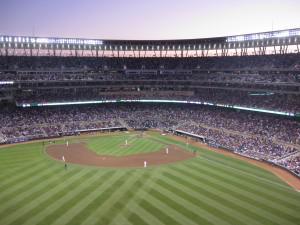 Has anyone been Circled by Bert? Or made it on the Kiss Cam? Here's to hoping the Twin make it to playoffs and then win the World Series this year! Hey, a girl can dream right?