Prom is seen as a 'rite of passage' for many high school kids. 
I personally think that it's overrated, nonetheless, I went with my friends and we had a good time. This is us last year at our prom: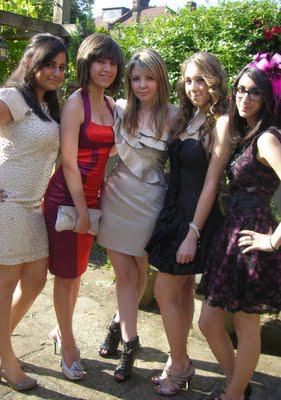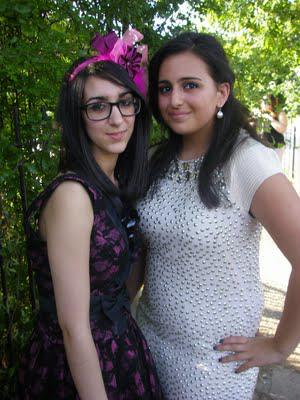 Prom: Me (in French Connection dress) and the girls, Rachel, Hannah, Talya and Penny.
In July my sister is having her year 11 prom, a lot of the girls in her year see it as the event of the year. She however, does not. My sister is her own person, she always has been, she never gets drawn in by trends, doesn't wear make-up, she has her own quirky fashion sense and her group of eccentric friends, she has always been independent, with an I-don't-care-what-any-one-thinks attitude. So prom is not a great excitement for her, because the majority of our school is chavvy rich kids and she knows that most of her year will come in the same kind of dress (probably all from Lipsy) in bright garish colours and probably far too much satin. 
When she finally decided to go, I was allowed 
(after lots of pestering)
 to help with the dress shopping. 
I love my sister, but she is the fussiest person, so I had to stick to her guidelines, that included: nothing strapless or too low cut, no 'boring' nudes or pink, not too short, preferably with embellishments or a statement feature, nothing too pouffy.
So this is what we found: 
                     1)                                                             2)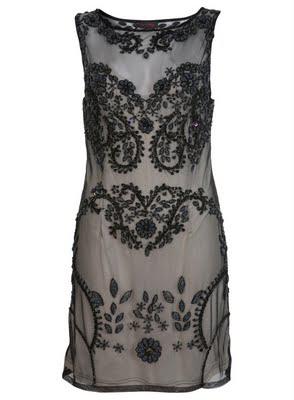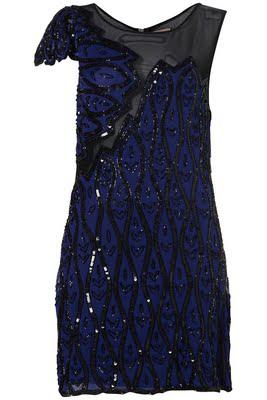 1) This dress is from Miss Selfridge, its £85.  
2)The second beauty is from Topshop, its £150. I love the detail on this dress of the on capped sleeve and the sequin embellishment, and my sister loved the mesh detail.
                   3)                                                               4)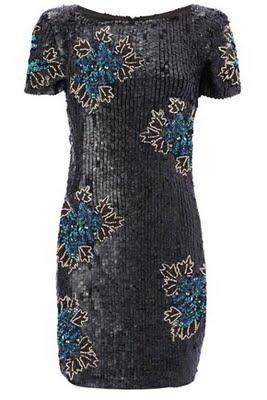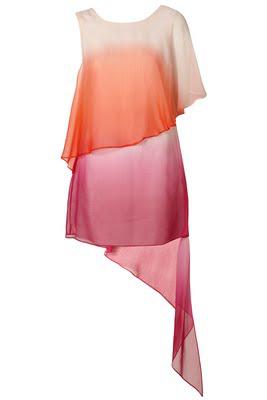 3) This was on of the first dresses we saw, its from French Connection and is £195. They also had it with red flowers which she preferred but they sold out. 
4) This was something a bit different from the other dresses we'd looked at, there's no embellishment, it's very simple and elegant. The asymmetric sleeves give it a quirky touch, and the bright ombre print colours are lovely. Its from Topshop; £165.  At the moment this seems to be the front runner.
                     5)                                                             6)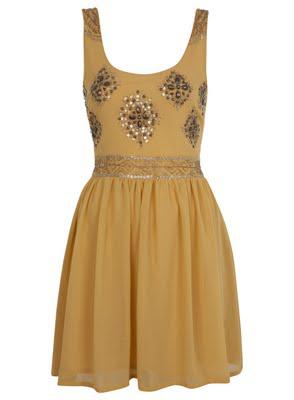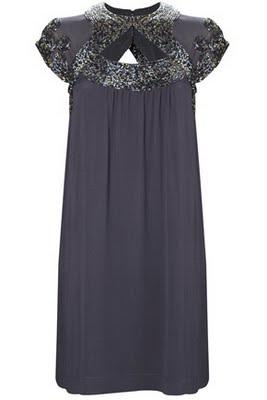 5) This dress is from Miss Selfridge, and for £68 you get a cute lemon-coloured embellished frock. When she tried this dress on though, it didn't fit right around the bust, so it has been discarded.
6) French Connection did it again with this £125 dress, at the front and back of the dress there is cut-out details with bead embellishment on. She has tried on the white version of this dress because we couldn't find the blue, but concluded it was to bland in white.
                      7)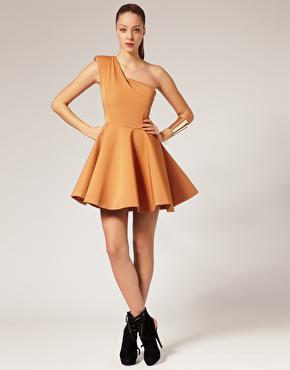 7) This was my sisters favourite dress. She ignored to no strapless and nothing to short rules for this dress from Aqua (found at ASOS); 
£98. She loved it beca
use it is simple and still quirky becuse of the structural look. The dress came in a deep red, which is what she wanted, but it sold out.

Lyric used in blog title: Katy Perry: Not Like The Movies