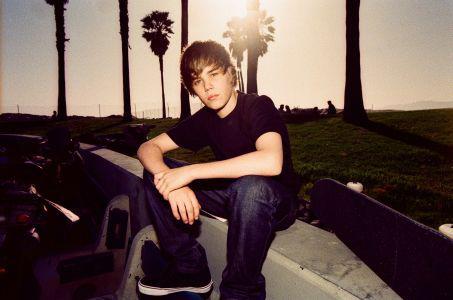 Justin Bieber.
Teen heartthrob Justin Bieber and his rabid pack of tweenage fans can breathe a sigh of relief: Mariah Yeater, the woman who claimed that Bieber fathered her child when she took his virginity, has reportedly dropped her paternity suit.
Yeater, 20, said that she met Bieber backstage just about a year ago; after he turned on the charm – "I'm gonna f*** the s*** out of you," he reportedly said – the two had a rather speedy sexual encounter. "Exactly 36 weeks and two days after the sexual encounter", her claim says, she gave birth to Tristyn Anthony Markhouse Yeater.
 Bieber a daddy? Maybe not – but here are five other celebs with love children.
Bieber's camp denied the "malicious, defamatory, and demonstrably false" claim, but agreed to a paternity test. In light of that forthcoming test – and in light of the death threats Yeater has been receiving since she came forward with her suit – her lawyers have dropped the suit. Her lawyers say that they are now settling the matter out of court.
But it could come back anytime. Jeffrey Leving, Yeater's lawyer, told The Associated Press that withdrawing the case doesn't mean they're backing down – the case, he stressed, was not dismissed and can be refiled any time. Now, he said, they're trying to settle the matter out of court.
Incriminating texts. Gossip site TMZ gleefully reported on Thursday that Yeater was "BUSTED" by a series of incriminating text messages apparently indicating that she knows that Bieber is not the father of her little boy. The texts evidently show Yeater acknowledging that an ex-boyrfriend called Robbie is Tristyn's father and offering to give the recipient of the texts, John, a cut of whatever settlement she receives from the Bieber camp if he erases the messages and stays quiet about them. Evidently, he didn't. Dumb move, Gawker's Lauri Apple scoffed: "Planning a successful Justin Bieber paternity scheme requires careful planning and enough discipline to resist the temptations of convenience when it will thwart your ambitions. Yeater should not have discussed the text messages in a written format that could easily be shown to representatives from a popular Hollywood gossip website—she should have met with the friend in person, like at the local shopping mall food court or something. Smoke stacks would have also worked."
Was it statutory rape? Yeater may just be in over her head: Bieber's lawyers have said that if Bieber is not the father of Yeater's paternity scheme pawn, they'll sue her for defamation of character. And if he is the father, well, he would only have been 16 at the time of having sex with then-19-year-old Yeater – and that, in California, where age of consent is 18, is statutory rape. Police have said that they may bring charges against her.