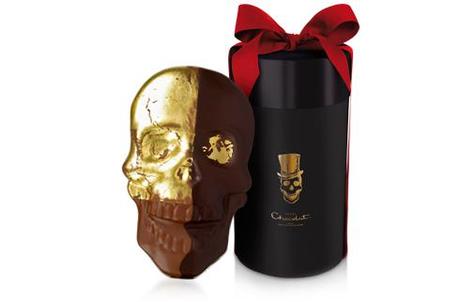 Win a life-sized skull finished with precious, 24-carat edible gold and cast in extravagantly smooth 40% milk chocolate and award-winning 70% dark chocolate.
To celebrate National Chocolate Week, @Remie'sLuxuryBlog has teamed up with Hotel Chocolat http://www.hotelchocolat.co.uk/ to bring you the ultimate luxury giveaway! Limited edition Halloween goodies from Hotel Chocolat! All you have to do is Like Remie's Luxury Blog on Facebook to win!
Of course if you want that extra little chance of winning, anything chocolate related will do. Mention us in a chocolate related tweet, post your most treasured chocolate creations on our Facebook wall or share your favorite chocolate related pictures. Share our competition on your wall. TELL EVERYONE.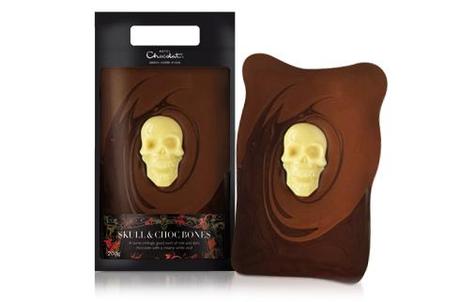 Our lovely chocolate competition ends on the 16th October, so you have until then to LIKE our page.
Don't love chocolate? How about surprising someone who does? We can't think of a better gift than rich chocolate goodies! Now it would be lovely if everyone could win but sadly this is not the case. One of our Facebook friends will be picked at random to win the Hedonist chocolate prize and two of our Facebook friends will win one of our runner up chocolate delights. Don't be disheartened, our hedonist chocolate prize weighs a whopping 450g, so get your friends involved because this prize is perfect for sharing!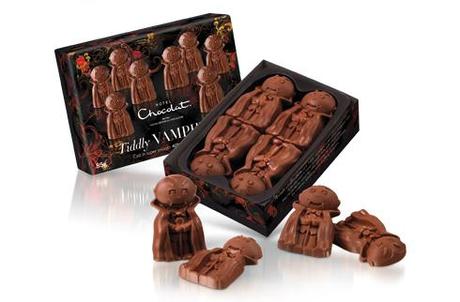 Good luck to all who enter and a GIANT thank you to the team at Hotel Chocolat for creating the most delicious chocolate gifts in all the land. X.x