Happy day-before-Halloween!
Did you know that today is National Candy Corn Day?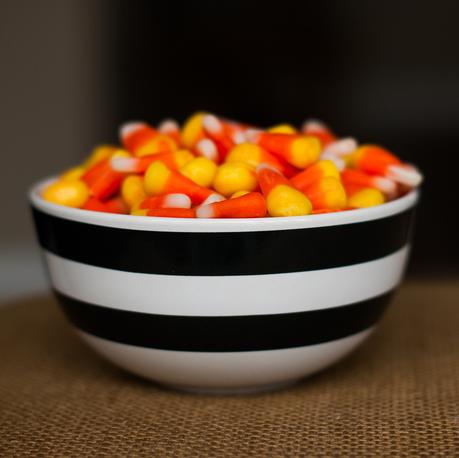 The way I see it, there are two types of people in this world...
Those that love candy corn, and those that absolutely despise it.
I, personally, LOVE IT.
LOVE.
IT.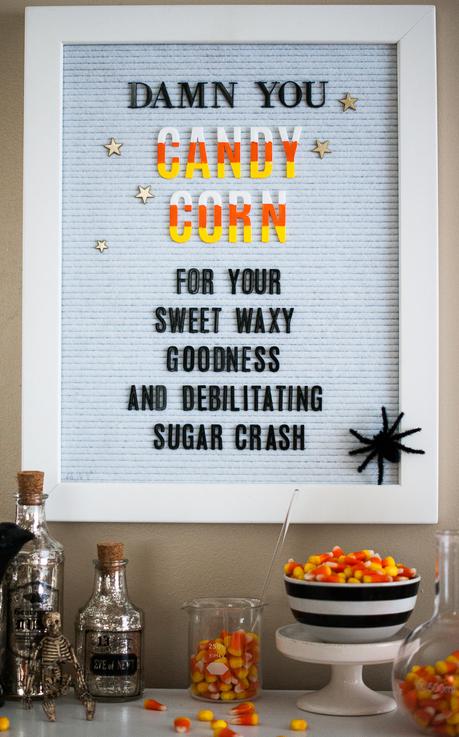 And to celebrate my love for this tooth-achingly-sweet autumn treat, I put together this Letterboard!
Wanna see how I created my easy peasy custom Letterboard letters?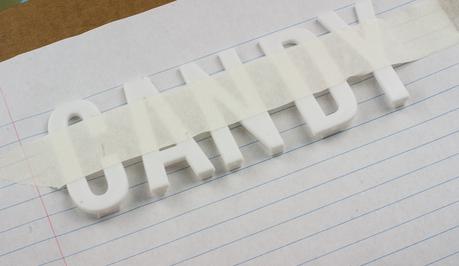 I started by taping off some 2" white letters.
Then, using acrylic paint & a foam brush, I simply painted my letters!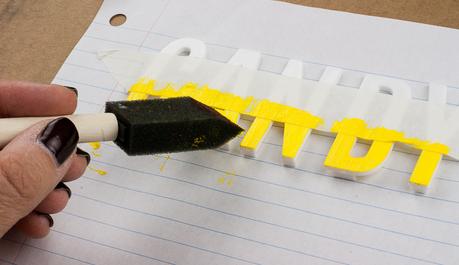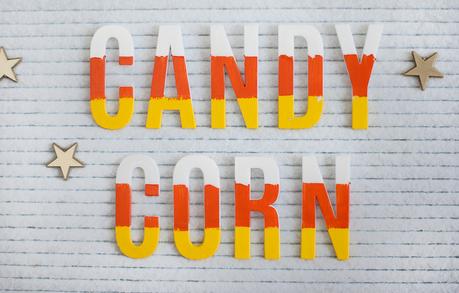 They're not perfect.
And I don't care.
It was quick & took almost no thinking.
And that's pretty much a prerequisite for my crafting projects these days.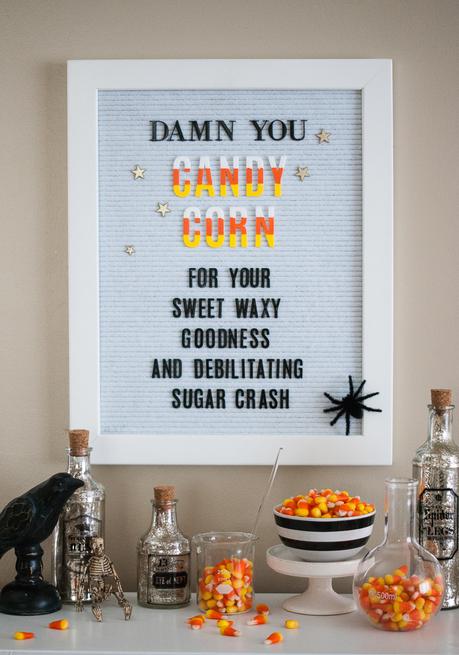 We're having a little Halloween party this year...and this little treats table will be loaded with all sorts of yummies...but the candy corn will definitely be taking center stage.
Thanks so much for stopping by!
And Happy Halloween!
SUPPLIES | Heidi Swapp Letterboard Frame - Large, Letterboard Alphabet 2" - White, Letterboard Alphabet 1" Black, Letterboard Alphabet 1" - Black, Letterboard Icons - Arrows,