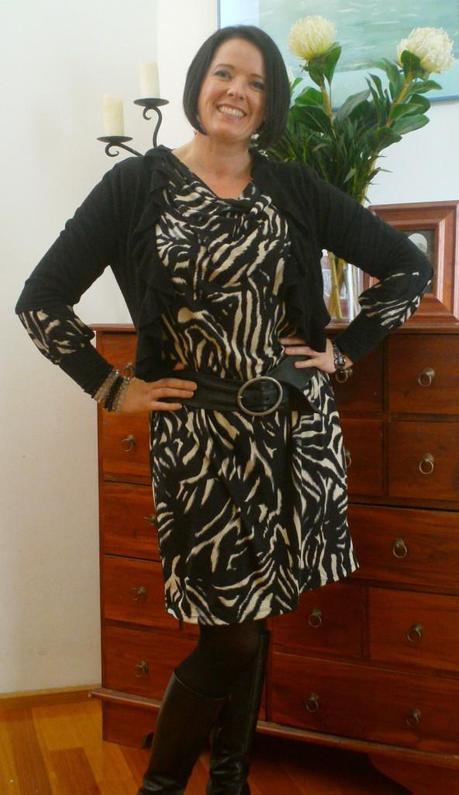 Verily Split Cowl Dress
Today's my birthday and yesterday when I got home from Sydney I discovered that the lovely Leonie from Verily had sent me a new dress in the post which I'm wearing for your delectation today.   The Split Cowl dress has a lovely flattering cowl neckline and a  split sleeve.  Not so warm here so I've got a long sleeve black T layered underneath and a cardi on top.  I've replaced the belt that came with the dress with a leather one of my own.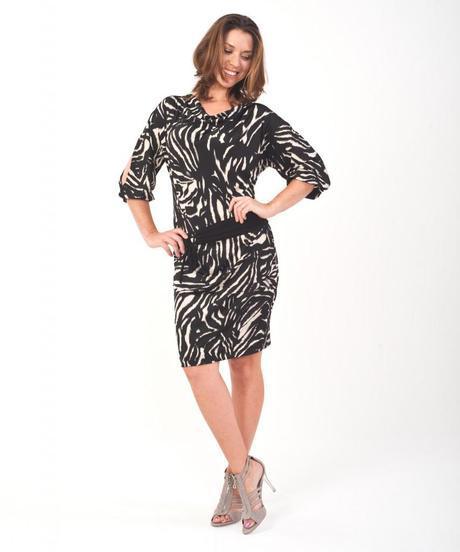 Here is a model wearing the same dress without all my extra layers!
I'm sure that you, my lovely readers, would love to give me a present if you could?  How about a present that costs you nothing more than a minute of your time?
So there isn't a better time than right now to go ahead and nominate Inside Out Style for the Nuffnang Blogger Awards for Best Fashion Blog as a little birthday wish for me.  Thanking you in advance!