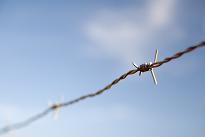 Image via sxc.hu
Moving to a country where you have no idea how you are going to live there is such a common but frustrating uncertainty. Whenever someone migrates to a totally different place or country, one of the movies I really take as an example was the recent movie of Jaiden Smith and Jackie Chan's Karate Kid.
Moving from the United States to an Asian country called China seems to be so frustrating for the young Jaiden. Some Chinese citizens might have knowledge in speaking English language, but he has to adopt whatever is in that country: culture, society, influence, and of course, its hard to understand but has to learn Chinese language.
Karate Kid movie may be fictional but his experience as an immigrant is factual. Just like this young girl in the person of Josselyn Reyes, who, when she was just ten years old, moved from Honduras, s Spanish speaking vicinity to the United States. When she came to the U.S., she could hardly speak even a word in English; and for a kid, so vulnerable and innocent, suffered a commonly know as "language barrier".
It was a tough adjustment for someone like Josselyn. Her pioneering years of learning was on the fifth grade. I'm sure, she undergone pressure, intimidation, or perhaps even bullies from someone older or bigger than her.
But like the other examples we have been detailing for you from the previous articles in this blog, Josselyn stood on her ground and showed that she can adjust to her environment regardless of her vulnerability. She was able to learn English and in fact, displayed incredible excellence in both her academics and school activities.
Through the years, she "conquered the hurdling language and cultural barriers that daunt many other children of Spanish speaking immigrants." With all her efforts and great adjustments, she was able to finish what she has started. "She had some things to overcome," said Richard Sutton, the school's principal, "but Josselyn is one of those people who realized that light was at the end of the tunnel and went for it."
All her efforts were never in vain. At age 17, she graduated from Richland High School and is planning to go to College. She was actually the only child of immigrant who graduated in this school this year, and it was a recognition she really deserves to be acknowledged.
See how incredible people rise up to their potentials and learn Spanish language and other foreign languages? You too can be like Josselyn. Learn English at language school and enhanced your knowledge.