Starting out last Saturday, as usual I opted for a Goals Rush/Galore and a four team accumulator. This is my offline money, so a tenner spent with five deep on each line. Both Sheffield teams are faring well in League One and seemed good value with the Blades at home to Carlisle and Wednesday impressing at 6/5 away to play-off chasers Tranmere. Southend away to relegation threatened Dagenham & Redbridge seemed to be a no-brainer and I was further vindicated in my selection when @tipstermetro took them as his super single – I finished that line off with West Ham continuing their decent  away form to lowly Coventry  - Three aways in the line up, even teams with decent form, can help increase your odds – on a regular weekend I reckon you would only get a confident away double at best. So around £55 was picked up from Ladbrokes on Saturday evening but then deposited into the wifes purse – her argument, she keeps it as I sent her in to collect it.  Scunthorpe scuppered my five-line goals galore with a pitiful defeat against leaky Hartlepool – at least Jeff was happy!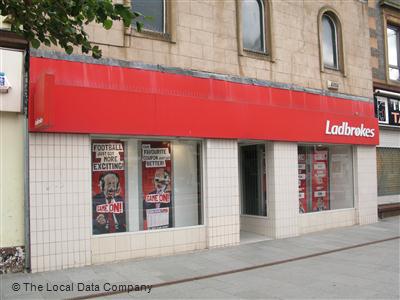 Geez yer money Laddies!!!
I hedged my bets on Saturday evenings X-Factor, staking a few quid on the first three front-runners for the axe. If you have grown tired of the copycat contestants & same old judge catchphrases, then having a flutter on the death of someone's karaoke career surely can keep you entertained until Rihanna comes on and keeps Ofcom's workers in a job. Craig at 13/8 refunded all three of my stakes, but it was almost extremely fruitful with twenty to one shot Amelia only just getting through on the public's votes and Mischa saving herself with an Oscar-winning tearfest on Saturday nights VT. I'll stick with Amelia and Mischa for this week whilst going ten deep on Little Pick n Mix or whatever their name is this week for outright winners at 15/8.
Strictly Come Dancing is harder to make any gains on, as the favourite, Harry seems a stick on but not worthwhile at 8/13 – therefore Chelsee at threes seemed a decent alternative – she has arguably been the most consistent on the dancefloor. This week I have taken an outside shot on Robbie Savage getting the heave-ho even though it seems the writing is on the wall for Angie.
In Napoli, one name stands out so far in front of the rest, you can recognize it from Genoa in the North – Edson Cavani. Again at anytime to score rather than first as Manchester City are quite unpredictable in their own attacking prowess but still quite light in defence for the Champions League. I doubled up on Cavani with Balotelli also at any time during this rich vein of form – a wager than even @tipstermetro was impressed by!!
Robin van Persie was up next for First goalscorer at the Emirates  as I was supremely confident if Arsenal did get a goal, the lethal Dutchman would be the one celebrating – there was some doubt in my mind which team might have broken the deadlock and I took a small wager but at greater odds for Dortmund's Mario Gotze. Thankfully though for my £10 stake RVP at (odds) more than made up for the outgoings on the subbed German star.
An enthralling second 45 in the fixture list last night had me one goal – yes just a solitary strike from a £110 on Betfred's Wednesday Goals Galore coupon. Shaktar Donetsk being the side that let me down, with Porto grabbing two late goals in Russia to deflate their hosts. Dortmund & Leverkusen found their feet in the second half and at the San Siro the ball got rolling in a sensational opening forty-five. Walsall & Exeter were the last of my five picks – it is quite an amazing bet which can have you down collecting your winnings after the opening half or biting your nails into injury time. Some bookies are getting smart to this though, and are either offering odds per game on scoring dependant on the teams or eliminating them from the coupon altogether!!
The NFL betting has captured my imagination since the Metro Tipster highlighted it in his column last week. The handicaps are set online but a few minutes after scrolling through the leagues and winning streaks, you can tell who to go for and avoid. Green Bay Packers are ripping everyone to shreds and they have come up trumps the two times I have backed them this week. Minus 6 last night away to the Detroit Lions & away to Tampa Bay. Houston, Dallas & Denver are also on hot form and I would take the Texans away to the Jacksonville Jaguars as my big tip to win on Sunday night.
So all in all I am in the black off-line by £55 and just keeping my head above water online at £22.50.
Bets for the Weekend start tonight with FC Koln to win at home to Borussia Monchengladbach at 21/10 and Lukas Podolski to score any time at 7/4.