Oh my god, it was genius.
Everybody rush out now and grab kiwi fruit and sponge ingredients I am full and fat and happier for it, a triumph!
For the Kiwi jam in the end I used: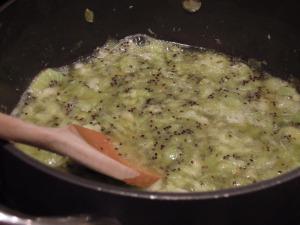 7 Kiwi's Mashed
Half a Lemon
Half a Lime
250g Caster Sugar
It barely made it to the sponge. Delicious piping hot straight from the spoon I had to drag myself away.
I made a double victoria sponge mixture and baked in one tin. Any standard recipe will do. I like the dope that I am missed picking up fresh cream in my haste. I believe this would taste great with fresh Whipping cream however I made up a batch of buttercream as I wanted to get the job done whilst avoiding a re-visit to the sunday crowded supermarket!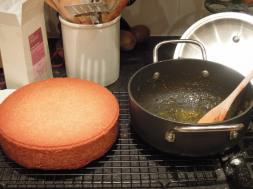 Almost ready to go!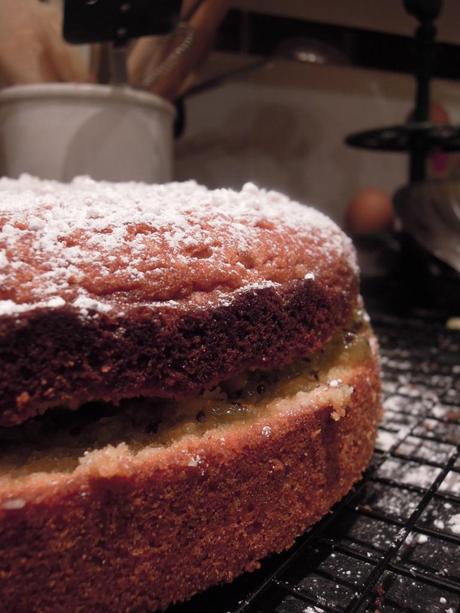 Ta-Daa!
It was delicious and comes highly recommended! Can barely speak so full will have to let the pictures do the selling, enjoy!
Nicola Quigley