I have two really cute finishes today, both are tote bags!  This first one is my Harvest Colors Puzzle stitched by the daughter one of my most prolific fans, Gwynn L.  So happy that she is getting the next generation into needlepoint and that one of my designs could be a part of it!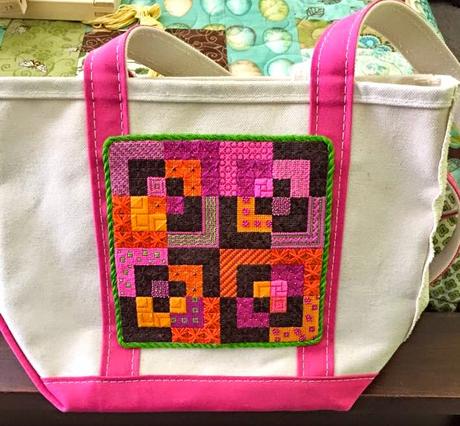 Next up is a finish by Jane A. at The Stitching Studio and this one surprised me as I had never pictured one of my Owls on a tote bag, but I think it totally works!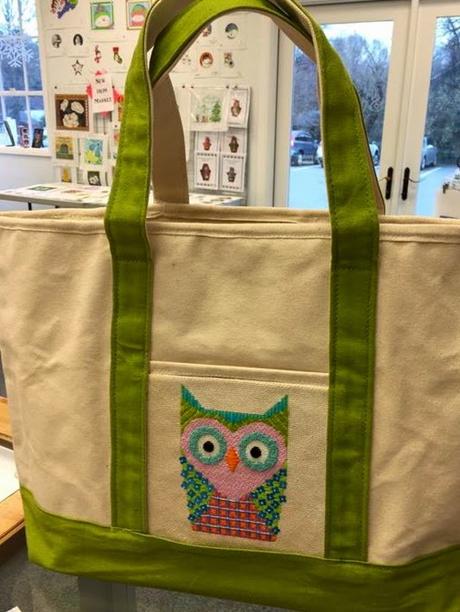 Pretty cool that the colors match so well on both totes, right?  I think I'm going to have to make one or possibly both of these for myself!  Better get to work then, Happy Stitching!