3 days until Christmas - are you ready?
I'm happy to report that this year, I almost am.
Almost.
I still have a few last minute things to do...some shopping, a little food prep and some house cleaning. BUT, my wrapping is finished! YES! I said my wrapping is finished! I know!!! I'm surprised, too!
This is the very first year I can say that all of my wrapping is done before Christmas Eve!
I've been trying to get things wrapped as I buy them...and it's kinda working. I have a little station set up in my family room...all the wrapping paper in one spot and all of my awesome Heidi Swapp bits and pieces in another.
Wanna see some of the packages I created?
Here...I'll show you...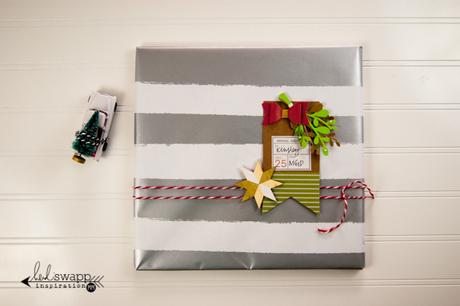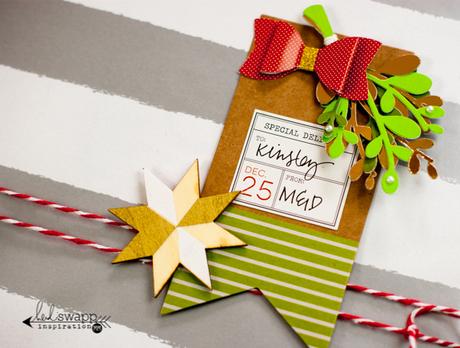 I love the look of Kraft paper on almost everything! Especially when it's paired with elegant patterns and colors. For this little tag, I simply attached a "To: / From:" sticker, a few stickers (mistletoe & a bow) and a little piece of color-blocked wood veneer.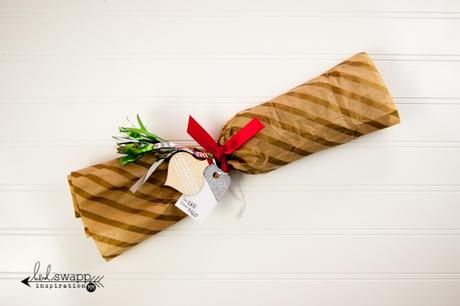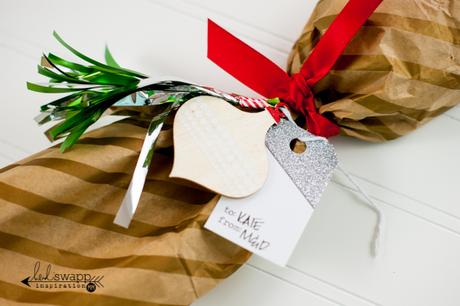 I LOVE Heidi's little metallic tassel garlands! Here I've taken one little tassel, a wood veneer ornament and a darling glitter tag and added them to a tissue paper-wrapped present. I think the tassel looks like greenery here, doesn't it?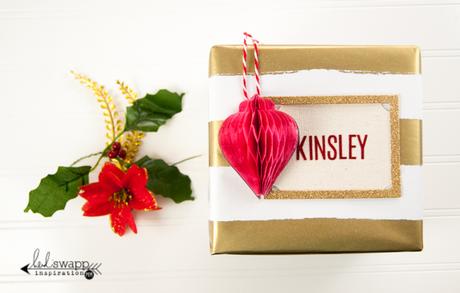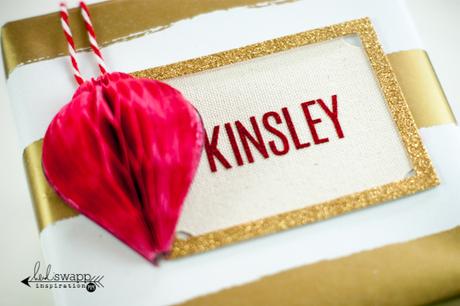 This gift was so simple to decorate, but I really think it has such impact. Heidi's Kraft gift tags come with a both Kraft and canvas tags. Here I took a canvas tag, added my daughter's name in red glitter letters and topped it off with a gold glitter frame. That darling little honeycomb ornament comes as part of a banner and is white when it comes out of the package. I sprayed on some Color Shine and, instead of opening the shape entirely up, I opened it only halfway and attached it directly to the gift.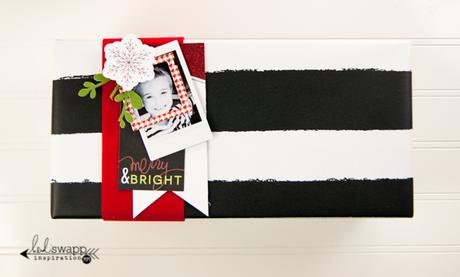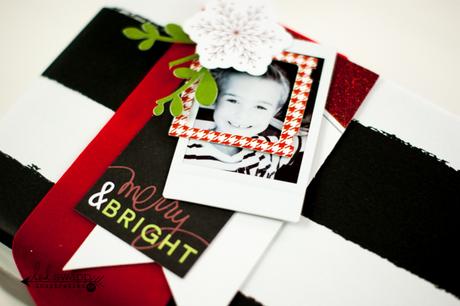 Layers of tags and embellishments complete this package...and I used an Instax photo of my son (instead of his name) to show that this is his gift.
And here are a few more packaging ideas I've shared on my Instagram feed over the past few weeks...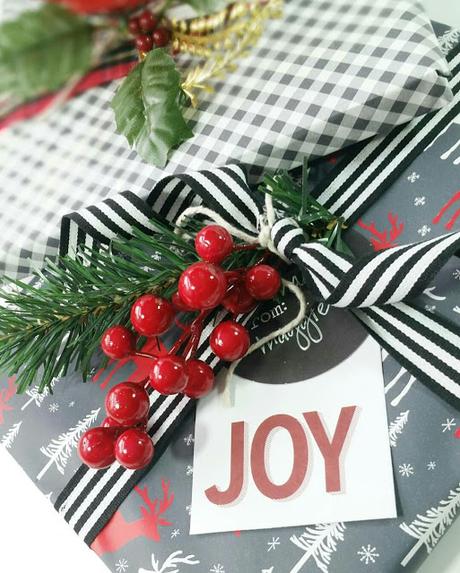 I'm a sucker for holly berries...and Heidi's box of wrapping embellishments has the perfect set! Isn't that color just gorgeous? Paired with that JOY tag I think this package it just beautiful.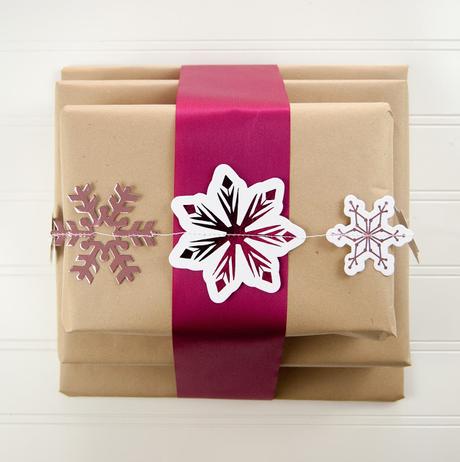 These Minc snowflakes (foiled in both pink and hot pink foil) are such a fun (and easy!) way to brighten up brown paper packages...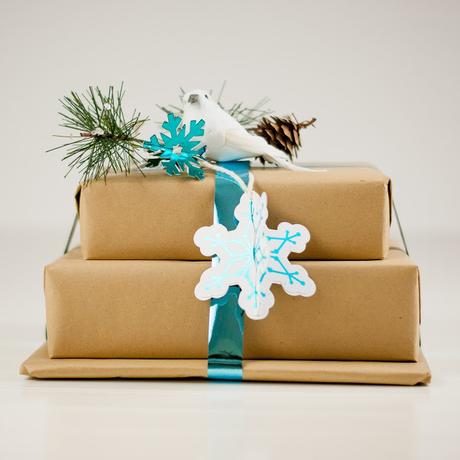 ...and finally, a few more snowflakes in teal foil.
I'm really happy that I was able to keep up with my gift-wrapping this year...let's hope it's something that becomes a habit as the years go on!
Thank you so much for being here today...I'm so grateful to everybody that takes a minute out of their schedules to visit and to see what I've been working on.
Merry Merry Christmas...and a very Happy New Year!
SUPPLIES: All items (except wrapping paper and ribbon) used in this post can be found at select Joann Stores