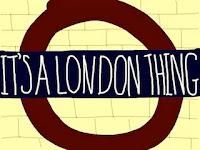 It's a London Thing is our Wednesday series in which we turn the spotlight on a unique aspect of London – perhaps a curious shop, sometimes an eccentric restaurant, a hidden place, book or oddity. The subject matter will be different every week. The running theme, however, will remain constant: you have to come to London to enjoy it. It's A London Thing.
It's not just the London Walks Famous White Leaflet that's getting a little Olympic makeover…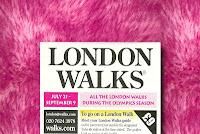 The information leaflet racks at Underground stations have been boosted by this little gem…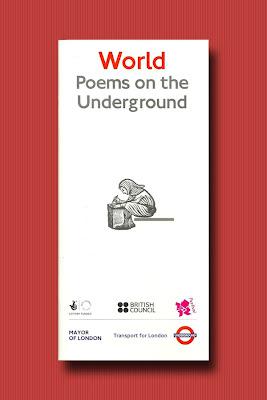 The Poems on the Underground initiative has been bringing poetry to commuters on the Tube since 1986. And for the Olympic Festival, they've published a free book featuring work from all across the globe.
Founder Judith Chernaik said: "As London gets ready to welcome visitors from all over the world for the 2012 Olympic and Paralympic Games it seems the ideal time to have poets from all corners of the globe on the Tube.
"I hope these eloquent poems will add special interest to passengers' journeys and help to transport them to other lands."
You can pick up the book at tube stations across London.
Poems on the Underground. It's a London Thing.