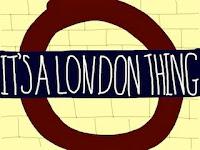 It's a London Thing is our Wednesday series in which we turn the spotlight on a unique aspect of London – perhaps a curious shop, sometimes an eccentric restaurant, a hidden place, book or oddity. The subject matter will be different every week. The running theme, however, will remain constant: you have to come to London to enjoy it. It's A London Thing.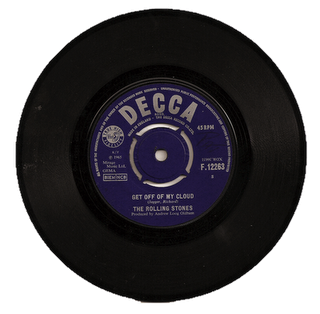 The Rolling Stones were founded 50 years ago this year. And they're still a London Thing – despite their international success (and addresses), we're claiming 'em for our own.
Back in the early 60s The Stones were cast as one of the south's "answers to The Beatles" – and their image, moulded by manager Andrew Loog Oldham as the antithesis of the loveable MopTops, still polarizes popular opinion. Just last week on the Rock'n'Roll London tour, a London Walker told me that he was "A Stones man. Always have been. The Beatles are just too… too nice."
Half a century on and the fans are still pledging allegiance to The Stones on the grounds that they are the coolest kid in the gang.
Which is fine by us.
Because London is the coolest kid in the gang, too.
Our recent London Fashion Week was described by The New York Times as "fun, funky and fabulous". London's restaurant scene is renowned for its "range, quality and diversity of cooking styles… greater than in any other city" (The Independent). American stars still love to take the stage here in the West End. As Joe Orton once said, "Reputations are made in London. Only money is made in New York."
So… Cool: It's a London Thing. And a nebulous thing, too, difficult to pin-down. Which is why we give you a wide range of Cool to choose from:
The shabby chic of Soho. The upstart swagger of the East End. The artsy, boho style of Primrose Hill. The effortless, establishment elegance of Belgravia.
We like to think that we're a little part of it too: Come with us on a Jack the Ripper walk guided by the world's leading expert on the case – how cool is that? Mud larking along the River with the world's leading authority on the Thames foreshore. Cool also.
But back to The Stones – still seen as cool at the combined age of 270. Which is in itself cool. We'll be returning to them later in the year as their anniversary celebrations gather pace. But in the meantime, how about two cool quotes from their coolest member, drummer Charlie Watts:
"I wouldn't want my wife associating with us."
And…
"We're a terrible band, really. But we are the oldest. That's some sort of distinction, isn't it?"
Cool. It's A London Thing.