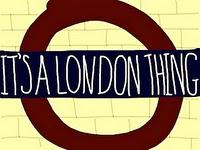 It's a London Thing is our Wednesday series in which we turn the spotlight on a unique aspect of London – perhaps a curious shop, sometimes an eccentric restaurant, a hidden place, book or oddity. The subject matter will be different every week. The running theme, however, will remain constant: you have to come to London to enjoy it. It's A London Thing.

A headline caught our eye in

The Evening Standard

: 25 Reasons To Go To The Edinburgh Festival.
Dearie me. And this from London's newspaper.
In riposte, we feel we should compile our own list:

26 Reasons To Stay In London In August

.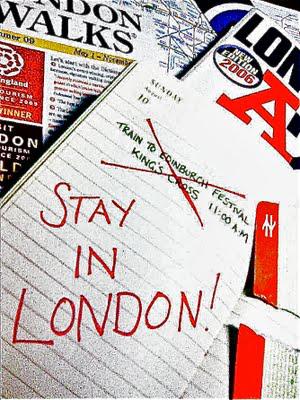 1. All the best Edinburgh Festival stuff comes to London anyway.
Right. Glad that's cleared up. Now to accentuate the positive…
2. Party Like It's 1951
Beach huts on The Thames! Susan the Straw Fox! The Festival of Britain commemorations on the South Bank are vivid and colourful fun.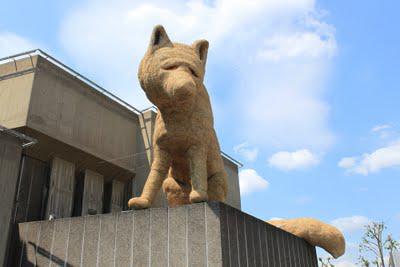 3. The Space exhibtion at the Science Museum
Boldly go to South Kensington.
4. Royals Rebooted
The Duchess of Cambridge's frock on display at Buck Pal.
5. Cheers!
The British Beer Festival at Earls' Court (to 6th August)
6. Out!
The 4th Test, India v England at The Oval 18th – 22nd August – a Test match is one of THE great days out in sport. And it's the quintessentially English game.
7. Carnival!
The World-famous Notting Hill Carnival takes place at the end of August.
8. Da-na na-na, Da-na na-na, Da-na na-na, Da-na na-na BATMAN!
Batman Live at the O2.
9. The Capital Ring
You want greenery? You got it. The Capital Ring is an orbital walking route around our capital and summer is the time to walk it in all its pomp. Click HERE for more.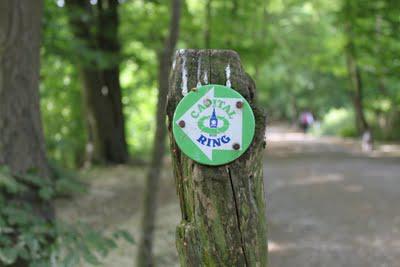 10. The Spaniards
The beer garden of the Spaniards on a summer afternoon is heaven after a walk on the glorious Heath.
11. Camden
Music? Comedy? Theatre? Check, check, check all over town. But why not try The Camden Fringe at www. camdenfringe.com.
12. Wheels
Bike around town on the cycle hire scheme. Just remember we drive on the left. Or at least we are

supposed

to. Be careful out there.
13. Tiddley Om Pom Proms
The greatest classical music festival in the world with tickets on the day for less than the cost of a cocktail.
14. Love The Bomb
Classic Kubrick with the legendary Peter Sellers in

Doctor Strangelove

at The Prince Charles cinema on 14th August.
15. Down By The River
Watch This Space is a summer-long free festival of entertainment outside the National Theatre.
16. Richmond
Everything about it.
17. Greenwich
(See Richmond)
18. The Globe


Hamlet

,

Much Ado About Nothing

,

As You Like It

and

All's Well That Ends Well

– a unique theatergoing experience with tickets from £5.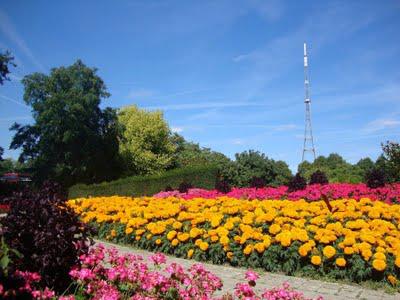 19. The Parks
Holland Park (where you can go to the opera); Hyde Park (go boating); Regent's Park (go to the Open Air Theatre); Battersea Park (the Childrens' Zoo); Crystal Palace Park (visit the dinosaurs). The Royal Parks website has info on cycle routes. Click HERE.
20. Beach Volleyball!
A test event for 2012 at Horseguards Parade 9th to 14th August.
21. A Festival of Our Own
The City of London Festival features events and shows staged against the dramatic backdrop of the Old City. Click HERE for more details.
22. Museums
Where to start? RAF at Hendon? Egyptology at The Petrie? Filth at the Wellcome?
23. The Royal Festival Hall
The public viewing gallery is one of the best views in London – and free.
24. The Thames
On it, by it, at a riverside pub or on Shanks's pony, a walk by the Thames is the simplest, but most inspirational London pleasure.
25. Wild
Still hankering for the natural world? How about Peregrine Falcons on the manmade cliffs of our Tate Modern. Breathtaking.
No, we didn't mention

London Walks

. That goes without saying, doesn't it? No? Okay, click HERE for the August specials.
August. It's a London Thing.
To follow us on

Twitter

,

Facebook

,

Bebo

or

MySpace

, to watch

London Walks

Films on

YouTube

, to send us an email or simply to catch up on the latest

news

from www.walks.com, click on the appropriate icon below…