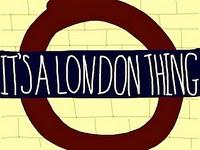 It's a London Thing is our Wednesday series in which we turn the spotlight on a unique aspect of London – perhaps a curious shop, sometimes an eccentric restaurant, a hidden place, book or oddity. The subject matter will be different every week. The running theme, however, will remain constant: you have to come to London to enjoy it. It's A London Thing.

London Walks guide Karen Pierce-Goulding on The Albert Memorial…

You could live in London for half a lifetime before you ever run into a Londoner who will say: "The Albert Memorial? I don't have an opinion either way."
Everyone has an opinion on the Albert Memorial. A Gothic space rocket? A Gothic vision? A Gothic monstrosity?
Delete as applicable: "Sir George Gilbert Scott's Albert Memorial is the apex of Victorian ingenuity and creativity and symbolizes vividly the reach-for-Heaven-and-beyond ethos of Victorian ambition." Or "Sir George Gilbert Scott's Albert Memorial stands as testament to the excess and vanity of an empire that not only subjugated its colonists but enslaved its own citizens right here in the East End of London."
Answers on a postcard, please.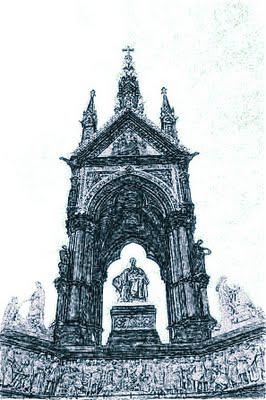 In the meantime, here comes the science: 176 feet tall, 20 years in the making, cost £120,000. Restored in 1994 at a cost of £10,000,000 – roughly the modern equivalent of the original cost. Sir George Gilbert Scott is responsible for the memorial, while the golden figure of Albert is the work of John Foley.
How much did Victoria love Albert? One glance at the Albert Memorial will get you up to speed on that one.
The Albert Memorial. It's a London Thing.
(This is a sneak peak at a sliver of Karen's book on Royal London, which is due to be published in April 2012.)
To follow us on Twitter, Facebook, Bebo or MySpace, to watch London Walks Films on YouTube, to send us an email or simply to catch up on the latest news from www.walks.com, click on the appropriate icon below…