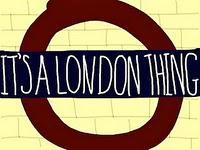 It's a London Thing is our Wednesday series in which we turn the spotlight on a unique aspect of London – perhaps a curious shop, sometimes an eccentric restaurant, a hidden place, book or oddity. The subject matter will be different every week. The running theme, however, will remain constant: you have to come to London to enjoy it. It's A London Thing.

If you're in the capital right now, then you'll be in no doubt that Friday's Royal Wedding is most definitely A London Thing. But every country in the world has their own angle on our tale.


In DUBLIN they're a little skeptical… "The fact that so many standing along the Mall will be foreign tourists, while locals use the four-day bank holiday weekend to get away to the sun, will be proof that the royals are merely part of an international celebrity set, divorced from ordinary life."


In EDINBURGH – where they are having their own Royal Wedding later this year – The Scotsman reports that "Neighbours Brenda Cheyne, Jill Bauer, Susan Herbert and Karen Forsyth are hosting a Street Meet in Corstorphine. Forsyth says: 'The way we see it, this day off work is a great opportunity to boost community spirit – chances like this don't happen very often. We aren't huge royalists, but, as one of the mums said, they are a nice couple, and well matched. And we're all dying to see the dress!'"


In WASHINGTON they're getting all philosophical… "Fate is archaic. We read about it in Greek mythology or Shakespeare. In the modern, meritocratic world, we are used to people earning their power or their celebrity, one way or another. But Prince William is one of the few remaining people on Earth to have been born into real political authority. He will someday become head of a relatively important state. And even if he wants to live a completely different life, he can't. Were he to abdicate, like his great-great-uncle, that action would define him and haunt him until the end of his days. In this sense, he really is different from most of us. None of us knows exactly how our lives will turn out, but William has a better idea than most — and now Kate does, too."
Hang on! What do you mean "a RELATIVELY important state"?!! Cheeky blighters.
In MOSCOW they're looking at a gallery entitled Самые красивые августейшие особы мира – The Most Beautiful Principal Characters.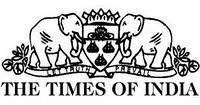 In DEHLI they're focusing on the charitable donations that the Prince and Catherine will make from their wedding gift list… "The second-in-line to the throne and his fiancee have asked anyone wanting to give them a present to pay into a fund to support 26 charities, many of which are not particularly well known. Aid for earthquake victims in Christchurch, New Zealand and the Canadian Coast Guard Auxiliary and Australia's Royal Flying Doctor Service are also on the list of beneficiaries."


In ROME they've noticed that neither Tony Blair nor Gordon Brown have been invited!


In PARIS they're worried about the money side of things.


In BOSTON they're sizing up the odds: "Britons have been swapping bets on royal foibles for decades — many gambled on the name Diana would choose for her eldest son — but recent years have seen an expansion in the scope of the bets offered by mainstream bookmakers.
William Hill has bets out on whether Middleton will get a kiss on the cheek or on the lips when the couple appear at the Buckingham Palace balcony, whether her father will cry as he walks her down the aisle, and whether Prince Harry will catch her bouquet. Among the less likely bets: That the happy couple car's will break down outside Westminster Abbey, that Middleton will jilt William at altar, or that Prince Harry will be too drunk to finish his speech."


Meanwhile in LOS ANGELES they're looking back at a very different Royal Wedding: "Capitalizing on the fever surrounding the royals, at least two new books on Wallis Simpson are due out this year, promising a fresh look at the woman who cost a country its king. The BBC broadcast a radio play about her in December. And even Madonna is getting in on the act, directing the upcoming film "W.E.," whose main character is obsessed with the scandalous relationship between Edward and Simpson."
The Royal Wedding: It's a London Thing – but the world is watching too.
To follow us on Twitter, Facebook, Bebo or MySpace, to watch London Walks Films on YouTube, to send us an email or simply to catch up on the latest news from www.walks.com, click on the appropriate icon below…