8 days! 8 days!
With Christmas a mere 8 days away, I've started the final sprint to get everything done.
Last minute decorating, gift-wrapping, memory-album creating, baking, cooking & not-enough-sleeping.
And I love every minute of it.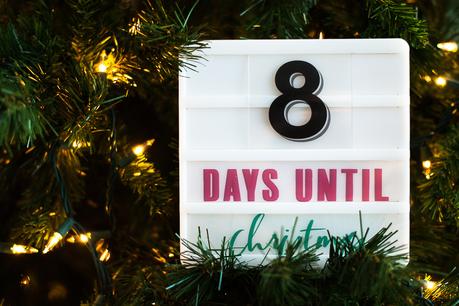 One of my favorite parts of Christmas documenting this year is all of the free printables Heidi Swapp is offering as part of her Heidi Swapp Holiday Event.
Last week Heidi gave away a whole mess of Lightbox printables - perfect for both the original Lightbox and the Lightbox Mini!
Here's how I'm using them this season...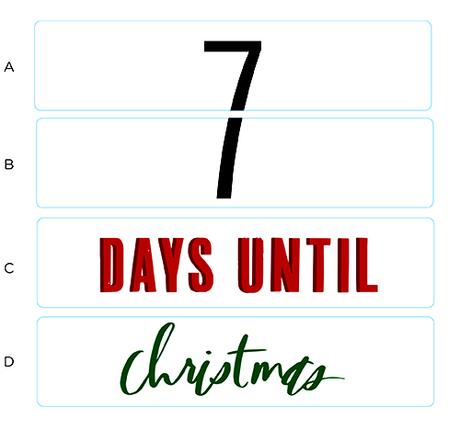 This darling "Days Until Christmas" printable comes ready for both Lightbox sizes. 


NOTE

: Numbers are not provided on this printable. Use your own Lightbox numbers (or create your own!) to help you count down the days.
I printed out the Lightbox Mini size onto a sheet of transparency film and then grabbed some Lightbox numbers...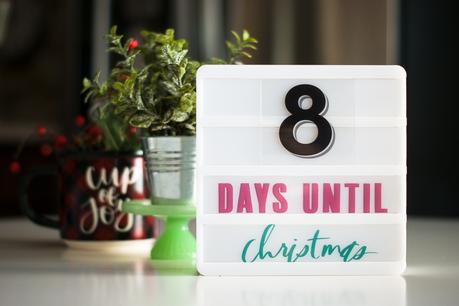 This darling little countdown stays on our breakfast table, ready to be updated each morning. 
ACK! It's so so darling!
The next design, also available in both original & mini Lightbox sizes is this one...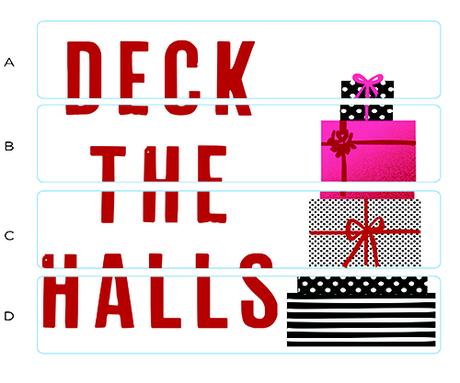 I decided I wanted to use this graphic in my Christmas Countdown album, the fantastic Photobook Kit (available at select Joann stores & on joann.com)...but first I needed to edit it just a bit.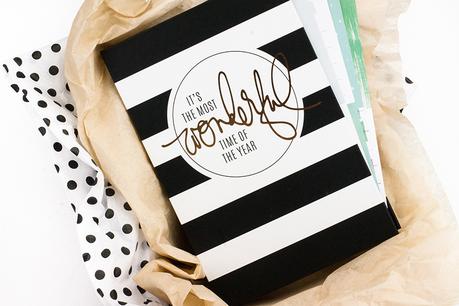 Using my photo editing software (I use Photoshop CC), I erased the cut guidelines from the original graphic & moved the individual sections closer to each other to create one single image.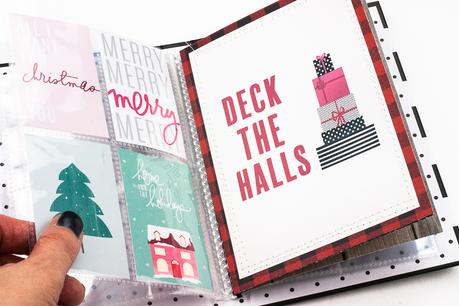 Then I printed out my finished graphic onto cardstock (4.5"x6.5"), matted it onto some of my favorite Buffalo Check paper from DCWV's Farmhouse Christmas Paper Stack (5"x7"), and then adhered that onto another piece of paper from the same stack (10"x7").
I folded the 10"x7" piece in half and added it to my album in the same way you add additional photos into a traveler's notebook...with a large rubber band.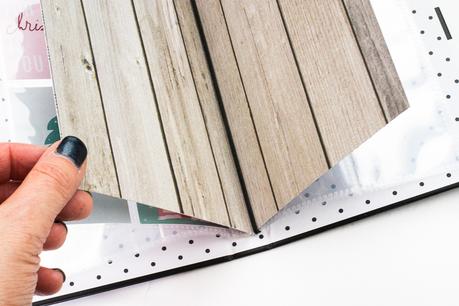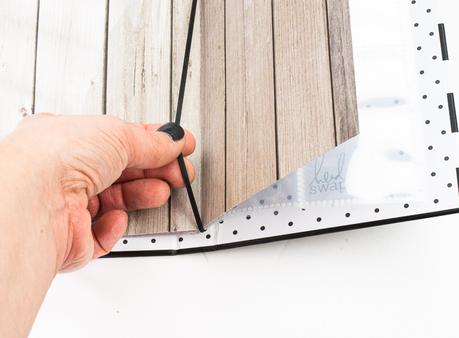 Now I can add more photos/stories/embellishments to the inside of this new folded insert.
So, not only do I have this fun "Deck the Halls" graphic in my album, now I have added pages, too!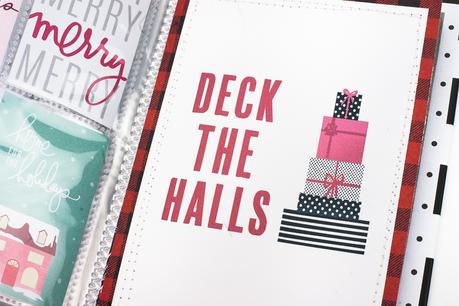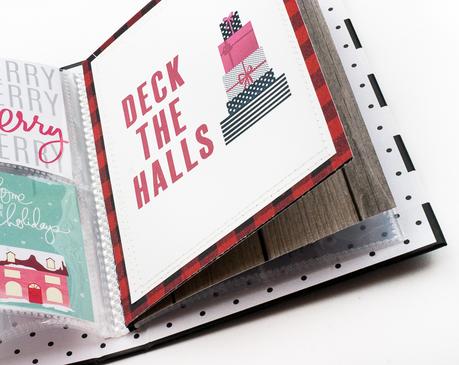 Don't you just love it?!
Next up is this fun image created for the original Lightbox.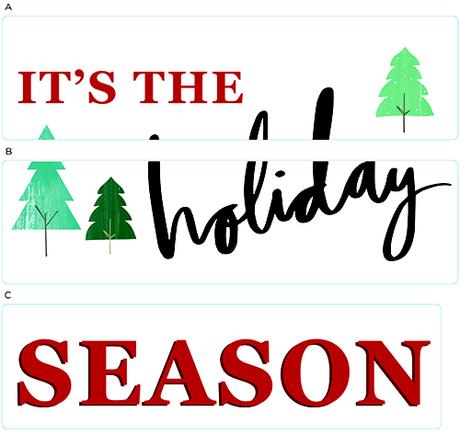 I thought this adorable sentiment would look fantastic on gift tags, so I manipulated it a little in PS, printed it out and matted it onto some more awesome plaid paper from the Farmhouse Christmas Stack.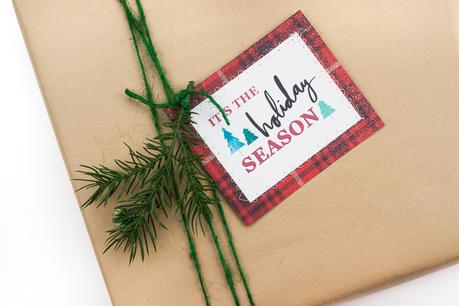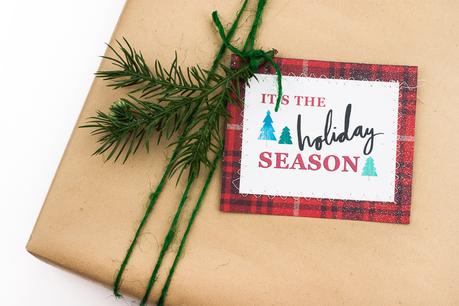 I love how textured and traditionally Christmassy it looks!
And Heidi's final design is this lovely "Jingle All the Way" - also designed for the original size Lightbox.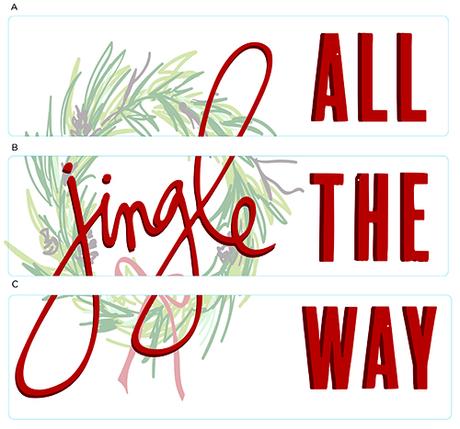 I'm still working on incorporating this design into our decor...I'm thinking maybe a wall print? 
Or, who knows...maybe I'll use it exactly how Heidi intended and add it to my Lightbox...
To see more Heidi Holiday inspiration check out #heidiswappholiday on IG!
Merry Christmas!
SUPPLIES | Heidi Swapp Free Lightbox Printables, Heidi Swapp Lightbox Mini, Heidi Swapp Photobook Kit, DCWV Farmhouse Christmas Paper Stack, Vellum, Acrylic or Cardstock
 Find all of Heidi's free holiday printables at heidiswapp.com