1 Corinthians 13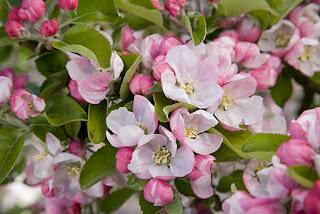 It really is all about love.
This is one of the most beloved passages in the bible.
It is the favorite at weddings.
I also think it makes a great passage for a Christian funeral! I would love to ask you to consider choosing it for your funeral, but I am not quite sure how that sounds!
The chapter speaks of
1.

  

The Necessity of Love (1 Corinthians 13.1-3)
Without love, Paul says, the greatest speaker is a noisy gong. You speak eloquently, you write with flair, but if love is not controlling your words, you are words are just noise.
Without love, the most spiritually powerful man or woman, who can make astonishing things happen, and who has deep knowledge, is nothing. That is a bit of a wakeup call. You can be very spiritual, even have spiritual power, and still be lost.
Without love, you can give away everything, subject yourself to strict spiritual disciplines, suffer the most dreadful ordeal, and it will all be for nothing.
In other words, if we want our speech to matter, to ring with beauty and truth and harmony, to declare what is from eternity, to change lives for eternity, we need to be controlled by love.
If we wish to be somebody – not just here and now – but somebody in eternity, we need love.
If we wish to win everyone for Christ, to gain everything, we need to be set on fire by love.
2.

  

The Beauty of Love (1 Corinthians 13.4-7)
These verses do not describe love. Instead I see these verses as being a description of the stunning dress that love wears. It is a dress which reflects the innermost being of love, but it is not – if you forgive the analogy – a description of naked love.
Naked love is something that cannot be described. It is beyond words. If we could describe love, we could describe God. The early Christian thinkers spent much time reflecting on love. Augustine talks of love as the utter delight in the other, and love is driven by the desire to be one with the other, in complete harmony with them. God, in choosing to create you and me, chose to create someone in whom he has utter delight in. When Jesus was baptised, God looks at his Son now become a human, and says, 'This is my Son, my beloved, in whom I delight'
Love as delight and desire: that is rather philosophical! 
Paul in Corinthians is far more practical! 
If you notice, that magnificent list in verses 4-7 contains more negatives than positives. We are told what love is not, as well as what love is.
So love is patient. Love gives people time to become. It does not demand perfection immediately.
And love is kind. Morality can be very harsh. One thinks of civil morality: the current political correct, health and safety morality – which comes from the best of motives – can become very unforgiving. Even Christian morality can come over with a fierce harshness. And kindness is the opposite of harshness. It is about gratuitous goodness. It is about going beyond what should or ought to be done. It shows mercy and does good to the undeserving.
Love does not envy: It does not look at others and wish to be like them. There was a great deal of spiritual-gift envy in the Corinthian church. "He can speak in tongues; she can pray and people are healed; they are an amazing speaker – I want to be like them."
Love does not boast: That is the flip side of envy. It does not think too highly of itself. It does not look down on others
It is not arrogant or rude. When we are proud or envious we begin to treat people like things and not like people. We treat them as if they do not matter.
Love does not insist on its own way. We're getting a little bit close to the bone here. People must do things my way. It is one of the big lessons that I am having to learn – to let go and let people do things their way.
It is not irritable or resentful. We're even closer to the bone here. I wish I could say that I am visibly growing in grace in these areas, that I am becoming less irritable and less resentful. But I am not sure that is true. I think, as we grow older, this can be one of the real battles that we face. So, for instance, I'm left behind tidying up after everyone has left and I resent it. I'm taken for granted and I resent it. And there is a danger, brothers and sisters, that as we grow older we can become more irritable, a GLOM or a GLOW, grumpy little old man or grumpy little old woman.
And love hates! It does not rejoice in wrongdoing. When a person who is filled with love sees what is wrong, what is destructive and hateful, what turns another person into an object and uses them to satisfy myself; when love sees people in slavery to sin and destructive habits or thought patterns – it hates it.
And the opposite: Love rejoices in the truth.
In that phrase we do get a tiny glimpse of naked love.
Love rejoices. Love is about delight in what is true.
Truth is about what is real. So love delights in what is ultimately real, in God, in God's world, in each person made in the image of God.
Love rejoices in the word of God: 'Oh how I love your law', says the Psalmist.
Love is gripped by the promises and commands of God. Because they are true.
And love delights in truth in here: in deep authenticity, integrity and honesty.
And that makes sense of the next verse (and I'm using the NRSV version): 'Love bears all things, believes all things, hopes all things, endures all things'.
Love does not believe that this world rests on the back of a tortoise, who stands on another tortoise who stands on another tortoise who stands on the back of an elephant. 
Love does not believe that if I jump out of a window I will fly. 
But love does believe and hope in all things that are true.
The person who loves does believe all things and hope all things that are there in the word of God.
And the person who loves is prepared to bear all things (insults and ridicule, the loss of all things, imprisonment, torture and death) and is prepared endure all things for the sake of the promises of God, for the sake of the hope of the inclusion of all people in the embrace of God and for the hope of the presence and glory of God.
Jesus, we are told, endured the shame of the cross, for the sake of the joy set before him (Hebrews 12.2). That is love.
3.

  

The Victory of Love (1 Corinthians 13.8-13)
'Love never ends' (v8).
Our speech about God, our prophecy, our knowledge is partial.
That is obvious. We're like 5 years olds trying to understand and explain the theory of relativity.
We are looking at the ultimate reality through frosted glass: we can make out shapes and colours but it is all very blurred
But – and this is why 1 Corinthians 13 makes a great text for a funeral - on the day when we finally see him there will be no longer any need for speech.
Nobody will need to tell us that love is the great command.
We will see complete truth and utter beauty. We will see One who is, himself, absolute love.
There is an astonishing line here, which it is easy to miss. We are told that on that day, 'I will know fully, even as I have been fully known' (v12). God knows you. He knows you more than you know yourself. He knows the good and he knows the bad. He knows your desires and your motives. And even though he hates that which is evil, that which destroys his likeness in you, he still loves you. He delights in you, and he desires that you would be at one with Him.
And as we, on that day, see naked love, we will either have become so small and bitter and twisted and self-focussed that we will hate him and try to hide from him, like bugs running from the daylight – or we will love him.
We will see him and it will be like an explosion of joy. Peter speaks of 'an indescribable and glorious joy' (1 Peter 1.8). We will delight in him and in all he has made. And we will be at one with him.
That is then!
What about the now? How do I become more loving? How do I allow the love of God to grip me and control me and fill me?
1.
Seek God and pursue love. (1 Corinthians 14.1)
It is helpful to make a distinction between the gifts of the Spirit and the fruits of the Spirit. Paul has spoken of some of the gifts in 1 Corinthians 12. Some have one gift, others have another.
But the fruits are different. The fruits are what should be expected in the life of every Christian. The seed of the Spirit is there in the heart of a believer, and the fruit grows out of that seed. If there is no evidence of the fruits growing, says Jesus, then we have to question whether the seed is really there in the first place. Some of the fruits are listed in Galatians 5.22. And the principle fruit is the fruit of love. Love is what holds us all together with our different gifts. If I love, I will not be envious of another person and their gift. If I love, I will use my gift to serve and honor them.
And like fruit that grows on a tree, love will grow in the life of a person who desires God, longs for God, has given themselves to God and who asks God to fill them with his Spirit and his love.

Please don't despair if you think you are becoming less loving. I suspect that is par for the course. It probably means that you are becoming more honest, and beginning to realize how far you need to go.

Think of a fruit tree. The tiny bud appears, and then comes the blossom. It looks beautiful. You might think, 'This is what it is all about. I have made it'. But try eating blossom (actually don't!). And then the blossom goes. The bud remains but it seems to do nothing, and then the fruit begins to grow.




That bud of love will grow in the person who desires God above all things, and who pursues love. Paul writes that, 'God's love has been poured into our hearts through the Holy Spirit that has been given us' (Romans 5.5).


2.

  

Put your hope in the fact that one day you will see Jesus and be filled with his love.


John writes, 'When he [Jesus] is revealed [on that final day], we will be like him, for we will see him as he is'. When we look at perfect love, we will be filled with love.

But it is not just for then. John continues, 'And all who have this hope in him purify themselves, just as he is pure'. (1 John 3.2f)




I don't understand how it works, but it does work! The simple hope that one day we will see Jesus and become like him, filled with love, means that here and now we grow in love.




So there is faith and there is hope and there is love. But the greatest of these is love.