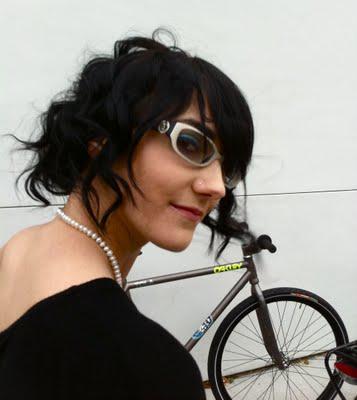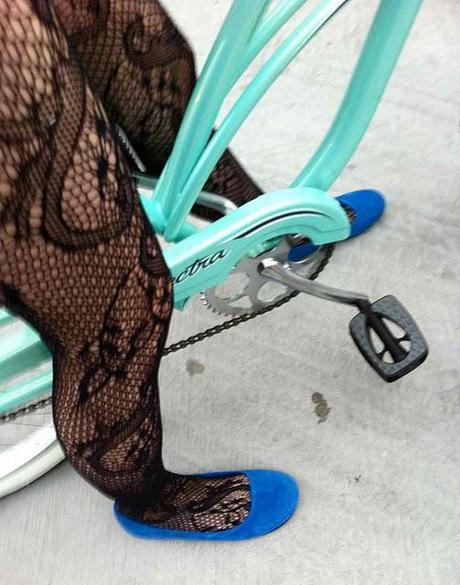 Sara G is going places.
Some girls just have "it." Sara Geher seems to have "it" in spades. This 24 year-old beauty from Roseville was one of the models for the recent Velo and Vintage Fashion show. And here she is looking electric in her casual model off-duty attire. Looking smart in her specs, pearls and simple off-shoulder T-shirt, Sara had plenty of oomph to transport her. I was particularly jolted by her textured lace tights and electric blue suede skimmers. 
When she's not modeling, Sara is a Court Runner for the Placer County Public Defenders office. Cool huh? For those interested in booking her modeling talents, you can do so via Model Mayhem, where she is represented under the moniker Aikurushii. You can view her portfolio here.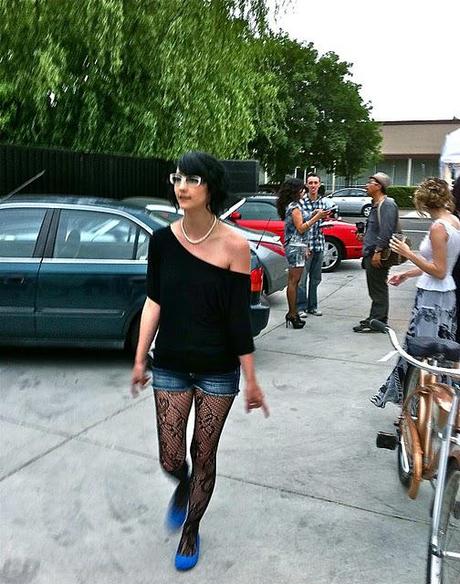 When Life's a runway, you go electric.