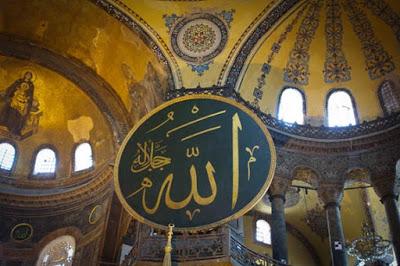 The Hagia Sophia in Istanbul.
In May, my grandson Lucas spent two weeks in Greece and Turkey with his family—my daughter Jennifer, her husband Humberto, and my granddaughter Alessandra. During the trip Lucas kept a log of some of their activities as part of his school assignment. I am delighted that he has agreed to share some of his posts with The Intrepid Tourist. Lucas just finished fifth grade. The trip was organized around a professional conference Jennifer was attending in Thessaloniki, Greece.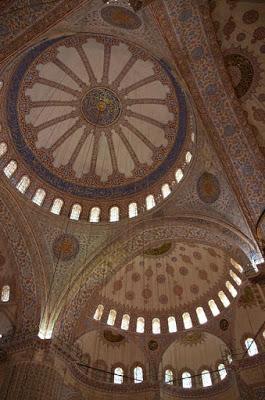 Beautiful mosaics in the Blue Mosque.
Day 7: Istanbul
I'm in Turkey now. Today we went to the Blue Mosque . The Blue Mosque was a response from the Muslims that they could build something as big and great as the Hagia Sophia. Once in the Mosque you can see all the beautiful mosaics, but you can't go in the praying areas because the Blue Mosque is still an active mosque. A thing I noticed was the two different praying areas--one for men and one for women--and that the praying area for men is much bigger than the one for women.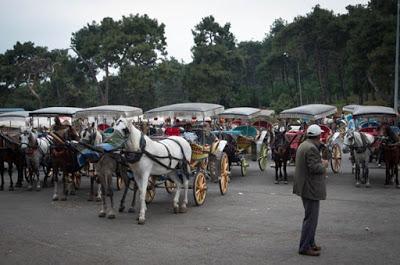 Horse carriages on Princes' Island (Buyukada).
Day10: Istanbul and Prince's Island
We woke up with the plan of going to one of the Princes' Islands for the day. Once we got on the ferry the sky turned gray but we traveled on. On the island that we were going to no cars are allowed, so there were carriages instead. We hopped in a carriage and went to a place where there is a national park that is on a steep incline. I rode a donkey up to the top of the hill. At the top of the hill there is a church and an amazing view of the Marmora Sea.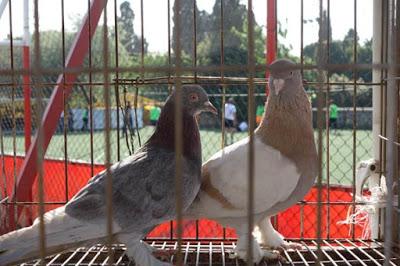 Pigeons in Istanbul, Turkey.
Day11: Istanbul
We went to see a Mini Turkey today, a place where you can see big monuments at a small scale. You see a mini Ataturk airport and a mini Bosphorus. Since we didn't get to see all of Turkey, it was great for us. We got to see something small that was big for us. Earlier in the day we went to see our family friend/host's company. He has a huge paint company. Outside his office he keeps live chickens and pigeons. He used to have pigeons that were special because they would do somersaultswhen they land but some time ago they got stolenbecause they are such a prized possession.