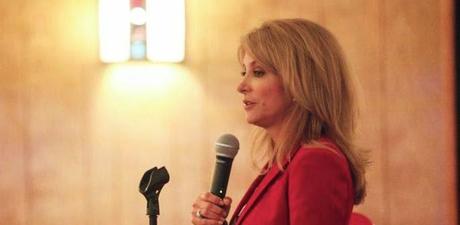 Public Safety
Wendy Davis authored the second law in U.S. history to focus on eradicating the backlog of thousands of untested rape kits to ensure sexual predators are brought to justice.
Empowering Rape Survivors
Wendy Davis has also passed laws to make certain that survivors of sexual assault can be treated and have their evidence collected at almost any hospital ER and be kept up to date on the status of their case.
Fighting Domestic Violence
Wendy Davis supported laws to improve how the state addresses domestic violence. She broadened the emergency resources available to survivors fleeing their abusers, worked to ensure survivors maintain custody and property rights, and extended protective orders to shield a victim's animal companion from being harmed or abused.
Stopping Human Trafficking
Wendy Davis has been a leader in the fight against human trafficking throughout her time in the Senate, including making improvements to Texas Crime Stoppers, creating the Human Trafficking Prevention Taskforce, and increasing penalties and offenses under the criminal code.
Wendy Davis sponsored the law that requires computer technicians to report child pornography to law enforcement.
In 2009, then two year-old Abdallah Khader and his family were rear-ended by a drunk driver, who had seven prior drunk driving convictions and a blood-alcohol level that was more than three times the legal limit. The crash caused severe brain damage to little Abdallah – leaving him permanently disabled for the rest of his life. Inspired by his story, Wendy sponsored and passed "Abdallah's Act," a law that enhanced the penalty for a drunk driving accident if the victim is left in a persistent vegetative state. The law also increased the penalty if a driver is found to have a blood-alcohol level almost double the legal limit or higher.
Protecting Texans' Right To Know
While Attorney General Greg Abbott ruled to keep the locations of explosive chemicals secret, Wendy Davis will work to keep Texans safe by calling on the legislature to clarify that Texans are entitled to basic chemical information under the Texas Community Right-to-Know Act.