And indeed, we are live…!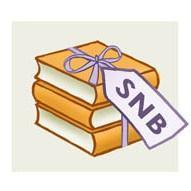 Issue 4 of Shiny New Books is now available for your delectation. To help you get started here are a few of my favorite reviews written by people other than myself!
Fiction
Harriet's review of Foxglove Summer by Ben Aaronovitch
David Hebblethwaite's review of Bilbao-New York-Bilboa by Kirmen Uribe
Rebecca Foster's review of Some Luck by Jane Smiley
Non-Fiction
Jenny's review of In These Times; Living in Britain Through Napoleon's Wars by Jenny Uglow
Rebecca Hussey's review of Men We Reaped by Jesmyn Ward
Annabel's review of Armchair Nation; An intimate history of Britain in front of the TV by Joe Moran
Reprints
Simon's review of Essays on the Self by Virginia Woolf
Lory Widmer Hess's review of The Hollow Land by Jane Gardam
Karen Langley's review of In The Twilight by Anton Chekhov
BookBuzz
Neil Ansell's article: The Art of Memoir and Narrative Non-Fiction
Michelle Bailat-Jones' article: On Writing Fog Island Mountains
Marilyn Dell Brady's article: Reading Diversity
I could have picked so many more, but for now: Enjoy!