ISHQ E DILLI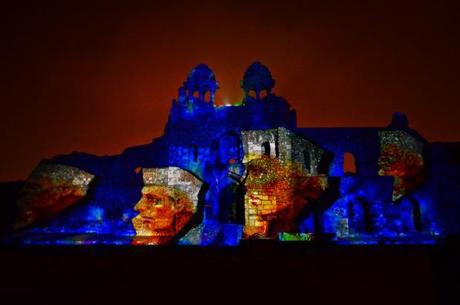 Love is an eternal thing and if you are also in love with Delhi (like me), and if you haven't seen this show, you are missing something spectacular.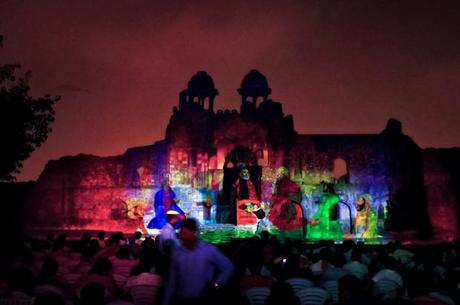 During the day, the Old Fort provides a glimpse into the past to the tourists andseveral safe spots for couples seeking privacy, but after the Sun goes down, it turns into something else altogether - a Storyteller.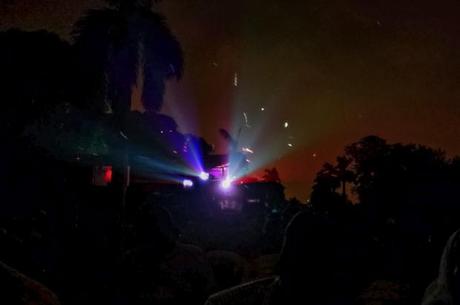 Yes, after the sunset, the Old Fort turns into the venue for one of India's best sound and light show; 'Ishq E Dilli'. The show chronicles the grand history of the national capital. Beginning from the time of the Ved Vyas' epic Mahabharat to the contemporary times, it touches each and every ruler from Prithviraj Chauhan to the Mughals and British who ruled and loved this city.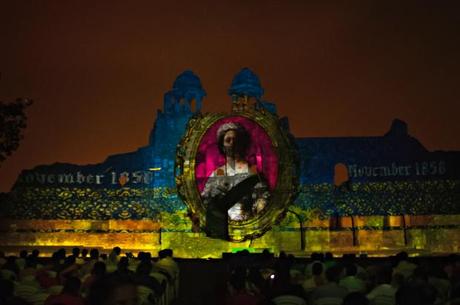 The show uses high end equipment for projection and sound, and feels magical. It also has two full length Bollywood style songs with dance and graphics. Written and directed by Himanshu Sabharwal, the show is projected on the walls of the fort and is custom made for the spot. This is an experience that cannot be described in words, you have to see it to know how awesome it is.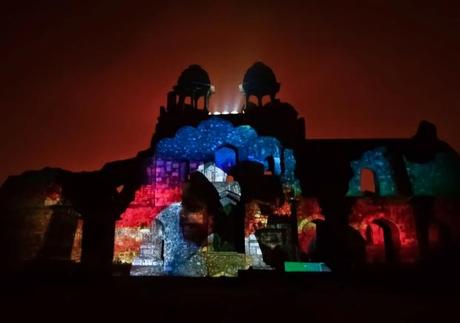 I have been there more than 10 times and I still find myself in one of the shows from time to time. The show's timing changes with the seasons as they begin the show when its proper dark.
Also, since the show takes place in an open space, make sure you go considering the weather conditions. In case of rain, the show is cancelled and the ticket money is refund.
Duration: 50 minutes
Entry fee: 80 INR for an Adult, 40 INR for children, students, differently abled and senior citizens.
Timings: Everyday except Friday.
Sept. to Oct. 7.00 - 8.00 PM (Hindi), 8.30 - 9.30 PM (English)
Nov. to Jan. 6.00 - 7.00 PM (Hindi), 7.30 - 8.30 PM (English)
Feb. to April 7.00 - 8.00 PM (Hindi), 8.30 - 9.30 PM (English)
May to Aug. 7.30 - 8.30 PM (Hindi), 9.00 - 10.00 PM (English)
Nearest Metro Station: Pragati Maidan (Blue Line)