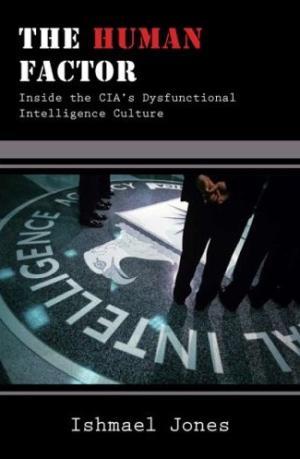 A federal judge has ruled a CIA whistle-blower will have to forfeit any future money he earns from a scathing book he wrote about the spy agency after he failed to get approval from his former employer prior to publication. The CIA accused the officer of breaking his secrecy agreement with the U.S.
The former officer, who worked deep undercover, published the book in July 2008 using the pseudonym "Ishmael Jones." The CIA says his book, "The Human Factor: Inside the CIA's Dysfunctional Intelligence Culture," was submitted to the agency's publications review board under a secrecy agreement that covers books written by former employees.
Jones said he put the profits in brokerage accounts belonging to children of U.S. soldiers killed in action. After the judge's ruling, Jones, who hasn't revealed his identity, took aim at the government.


"I think it's despicable that they've spent two years and a great deal of taxpayer money on an order to confiscate future money belonging to the children of American soldiers," Jones said.


CIA spokeswoman Jennifer Youngblood said: "The Jones case demonstrates that the CIA is committed to enforcing the secrecy agreements of its employees and contractors. The breach of such an agreement is a violation of a solemn public. [source FOX NEWS]
in response, Jones has said,
I sent the book to C.I.A. censors and repeatedly asked them, over the course of a year, to tell me what they wanted taken out or rewritten, but they just sat on it. They finally sent it back to me as a stack of blank pages. There is no classified information in this book, but it is highly critical. I had approached my entire chain of command beforehand. In addition, I had also confronted the Agency's Inspector General. Writing the book was a last resort.


The lawsuit is based on the Snepp decision from the nineteen-seventies. It doesn't say that I've published classified information, just that I published without approval. The Snepp case established that they can come after book and movie profits. It seems a very light downside. For so many years my downside has been an arrest and a bag over my head, so the result of this lawsuit is trivial. All money is given to veterans' groups anyway. [source MHP BOOKS]

I write extensively in my new novel FREE PLANET about these all-encompassing Official Secrets Acts or NDAs or Constitution-overriding corporate Non-Disclosure Agreements but in the Big Picture this story shows that, "All publicity is good publicity."