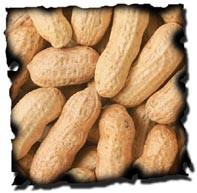 photo : Lisa Wlliams
It's never too soon to start thinking about your next summer holiday. If you're a super-fit mountain-biker, you might be interested in knowing about the Ischgl Iron Bike bash in Austria. And even if you aren't, it's still an impressive sight to see!
Ischgl
A pretty little village set high in the Central Alps, Ishgl is in the Paznam valley where the provinces of Tirol and Vorarlberg meet. unfortunately, it's got itself a bit of a riotous reputation. It's known for its 'apres ski' parties; big name and brash band concerts; as well as being the home of Austria's only Pacha Night Club. This brief report from Roger Alton  for the Guardian a few years ago, gives a good summary of what Ischgl is all about.
But don't despair if noise and nightclubs don't appeal to you. This is a place where you can enjoy the healthiness of the hills and cross the border into Switzerland whilst out walking; biking; or skiing, if you prefer. There are around 40 lifts operating in the area to help reach the higher summits if you're on foot (and many cycle routes for those who prefer their wheeled wonders).
And when you've hiked your way into Switzerland, there's an amazing double-decker cable car to take you back to Austria. Not sure if you can go there and back on the cable car, but I can't see why not!
19th Ischgl Iron Bike
For nearly 2 decades, Ischgl has hosted the Iron Bike competition. It's one of the toughest mountain bike events in Europe, which challenges the most serious of cyclists and international athletes. It's also Europe's mountain bike marathon with the most money attached.
First prize is in the order of  € 20,000. Not exactly peanuts, but well worth effort needed to complete the continuous 1200-metre-plus uphill climb (says she with tongue in cheek!).
But think of the best bit. Bombing back down through panoramic places – no effort needed. And who could or would deny someone a party on the pistes, if they've managed to complete the whole circuit?
Take a look at this to see what these (mainly) men and their machines go through on the mountain:
Maybe this isn't quite what you're ready for yet. Do not despair. Take a holiday on another less demanding Austrian cycle route – like the Murradweg in Styria or any of the many kilometres of dedicated cycle paths throughout the Austrian hills – and you'll soon be ready for the 27.5 kilometer Ischgl route for ambitious amateurs!
Diary Date
The date for your diary if you want to be part of this cycling competition – or just be there to support these men (and women) as they pit the power of their pedals against this monster of a mountain – is 02.08.2013.
Chalet Lowonahill is an all-season, rustic style holiday home in Styria. It's the ideal place for you to discover the delights of the 9 provinces of Austria. To find out more, simply click here.