Fleas bite the dog's skin in order to feed of their blood, with the resulting bite causing intense itching that can lead to severe dermatitis. Heavy flea infestation can cause anemia, leading to death if left untreated.
A wide variety of preparations designed to treat fleas and other parasites are available to buy from drug stores and pet stores, but they're not as effective as those which are available on prescription from your vet. However, because of financial difficulties, most dog owners first try home-remedies to get rid of fleas before consulting their pet doctor.
One of the most frequent home products that's often asked if it can kill dog fleas is vinegar.
"Can I use vinegar on my dogs to kill fleas?"

- from Yahoo Answers
Majority of the answers on this particular question is negative.
Alternatively, the internet also offers the suggestion of using apple cider vinegar in killing dog fleas.
Apple cider vinegar is an excellent item to keep in your pet supplies. It can help improve health, control pests, and ensure general well-being of your dog. It doesn't cost a lot and it works well, so it is definitely worth giving it a try…
Apparently, apple cider can do a great deal in aiding to keep your dog healthy, like preventing skin rashes, tooth decay, and infections. This particular vinegar also helps in your dog's digestion. And when it comes to fleas: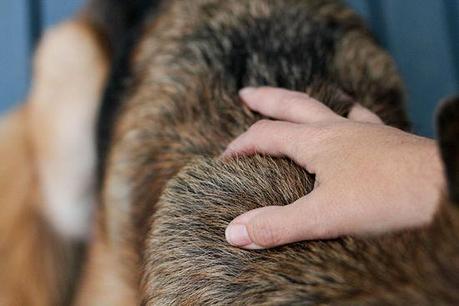 Use apple cider vinegar to remove fleas from your dog. Bathe your dog with the usual dog shampoo or soap. Follow with a rinse of apple cider vinegar. Make sure to work it through the coat evenly to cover all points. The shampoo or soap suffocate the fleas and the apple cider vinegar removes them from the dog's coat, as they can't handle the odor or taste. [source]
The Verdict
Although, there's nothing wrong with using home products to keep your dog healthy and fit, it's very important that you first understand the product's content, ingredient or make before using any. To see if vinegar can truly help in getting rid of dog fleas or not, research is imperative. And the first source you need to ask is your dog's vet.