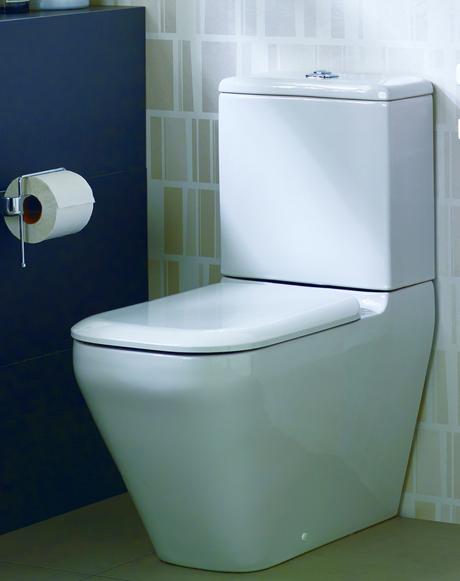 British bathroom manufacturer, Ideal Standard, has unveiled a revolutionary new toilet, with flushing technology that is set to spell extinction for the humble toilet brush.
The new AquaBlade toilet system engineers the power of water to cascade rinsing water down from the top of the toilet bowl opening, jet washing the entire bowl when you flush.
The 'Niagara Falls' style 360-degree plume of water covers every inch of the ceramic, keeping the toilet bowl immaculately clean and eliminates the daily battle with your bog brush bristles, so there's no scrubbing required to remove any 'marks' left behind by use.
This unrivalled AquaBlade flush covers every square inch of the toilet bowl, whereas in traditional modern toilets around 25% of the bowl remains unwashed after flushing - with the back of the bowl in particular not properly and often leaving users having to tackle dirty marks with a toilet brush.
New research undertaken by Ideal Standard, which asked 2,083 UK adults* what they would most like to change about their toilet, found that 55% of Brits wished someone could invent a loo that never had to be cleaned.
37% said they most wanted a toilet with a quieter flush so you don't wake people up at night when you flush - with 6% saying they thought toilets shout come in a more stylish shape; and 2% saying they wished toilets had an alarm build in that goes off when someone forgets to flush it.
The patented technology was invented at Ideal Standard UK's headquarters at Hull in East Yorkshire - and has been has been heralded by leading bathroom boffins across Europe and the rest of world as the most significant evo-loo-tion in toilets since the invention of the flush toilet itself in the 19th century.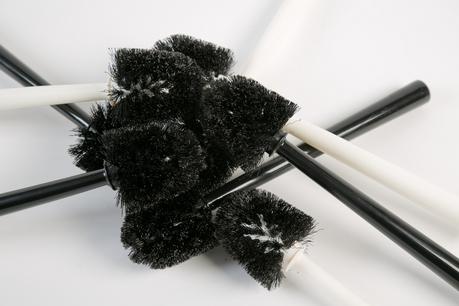 Leading German designer, Professor Bernhard Franken from the Peter Behrens School of Architecture in Düsseldorf, said: "Ideal Standard has calculated the perfect angle of entry of the water and the circulating flow outlet guarantees the entire bowl is flushed. The water pressure created means it leaves no residue and apart from the considerable aesthetics, it also reduces the cleaning effort required considerably.
"The new AquaBlade technology is a functional innovation that is elegant in a way that does not impose itself. It is so discreet that its sophistication is not always immediately evident, but it is a significant advance over its competitors."
In the UK, AquaBlade technology is now available across close-coupled, wall-hung or back-to-wall style WCs in Ideal Standard's Tonic II; Dea and Concept ranges.
The technology is also being rolled-out across all of Ideal Standard's international markets including North America and the Middle East.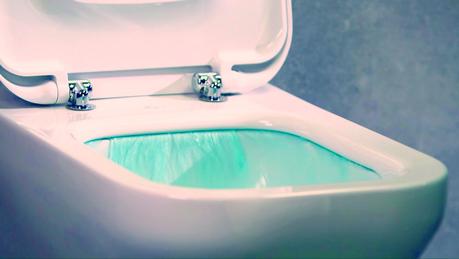 Leanne Martin, Head of Product from Hull-based Ideal Standard, said: "Our new high-performing AquaBlade flushing technology is truly revolutionary invention, a milestone in the history of toilets and a game-changing innovation that moves our industry forward.
"The technology offers best in class performance and brings a unique new way of flushing to the well-established function of the toilet - with an innovative and powerful, yet efficient, water blade to clear solids and marks.
"It not only solves the problem of not being able to see and check the so-called 'hidden' areas of your loo are clean, it also effectively spells redundancy for the daily bathroom battle with the toilet brush."
Tests have also found AquaBlade to be surprisingly quiet because the water flows that are streamlined with the bowl surfaces to improve flush efficiency and minimise water usage also reduce the noise-causing water turbulence generated by a standard toilet flush.
In comparison to other leading rimless toilets, the uniquely smooth design of AquaBlade also greatly reduces splashing during the flushing process - therefore less bacteria cross-contamination occurs as fewer bacteria particles are released from the bowl into the air upon flushing.