First, I am excited to report that a short essay of mine was just published in The Painted Parrot, an online literary journal.  It publishes the work of writers from Zee Zahava's Women's Writing Circles in Ithaca, New York. 
It's been fun exloring through writing as well as painting.  I think it's often true that creative people have more than one creative interest.  It's difficult enough in life to explore one, no less two creative pursuits, but I'm at a point now where I have the luxury to do that.
So what do you think?  Is this painting "finished"?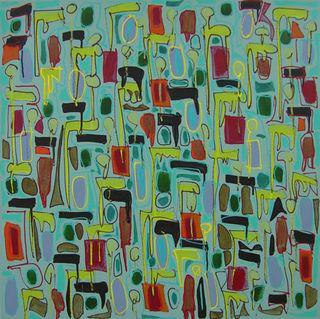 Canvas #135, 30" x 30" acrylic on canvas.