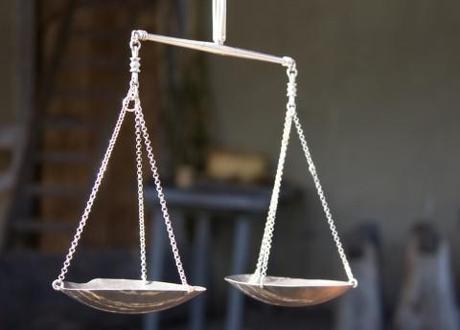 A question of balance: Is there equality in sport?
The background
London 2012 are the first Olympic Games in history at which all participating teams have female members.But some commentators have argued that there is still a long way to go to achieve full male/female equality in sport.
Women's sports lack funding
"For all their progress at the Olympics and elsewhere, women's sports are still handicapped by disappointing participation in schools and unnecessary neglect from potential sponsors," said a Times (£) editorial, pointing out that "just half of one per cent of all commercial sports sponsorship goes to women's sports". And lack of funding is not the only reason girls' participation in sport tends to drop off early in schools: "Its causes include girls' anxieties about appearing 'sporty' rather than feminine, and a scarcity of role models."
Female participation at Games remains complex
"About 45 percent of the 10,500 athletes competing are women. Restrictions are falling away, stereotypes are being turned on their head," wrote Jere Longman at The New York Times. Saudi Arabia and Qatar, for example, sent women to compete at the Olympics for the first time. But inequalities remain: "Japan's women's soccer team is the World Cup champion. But its players were forced to fly coach, while the men's team rode in business class, on a 13-hour flight to Paris from Tokyo before the Games."
Amazing to turn the telly on and find so much women's sport on, really. God bless the Olympics. Now lets make this not unusual.

— Chris Addison (@mrchrisaddison) July 28, 2012
Female athletes branded fat
At xoJane, Caroline Dean reported on an Australian newspaper story that criticised the figure of Olympic swimmer Leisel Jones, pointing out the similar claims were made about Britain's Jessica Ennis."The theme for the 2012 Olympics is "inspire a generation" —  let's not inspire a generation of women to believe that they can only be successful if they are pretty enough, thin enough or fit the perfect body image to take part in a sports," Dean wrote.
'Sexualised' portrayal of women in sport
"We are accustomed to seeing the chiseled musculature of male athletes in sports photography," wrote Karrin Anderson at BagNotes. "Women, however, are more commonly sexualized, with shots of female athletes often indistinguishable from the gratuitous pictures of models and movie stars found in fashion layouts and men's magazines." Time magazine, however, bucked the trend with a series of photos of female athletes: "They draw the reader's gaze to the female body without sexualizing it. Instead, women's athleticism is featured," Anderson said.
More on women

Inspiring women to lead globally – the view from Dubai
Women's rights advocates blast Obama morning after pill decision
Honour killings on the rise in the UK
Women agitate for right to drive in Saudi Arabia
Slutwalking across the globe
Rush Limbaugh brands Georgetown student a 'slut', loses advertisers