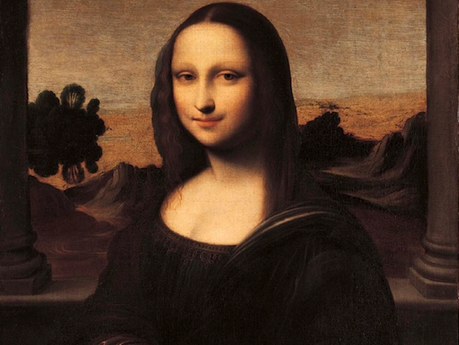 Spot the difference: The Isleworth Mona Lisa
The background
It's one of the most – if not the most – famous paintings in the world: Leonardo da Vinci's Mona Lisa (La Gioconda), with its uniquely enigmatic smile. Now a group of art historians claim that in fact Leonardo painted two versions of the picture – the one known as the Isleworth Mona Lisa, thought to be a copy, is now regarded by them as a study by Leonardo.
The Isleworth picture was found in 1913 in a manor house in the West country, taken to the suburb from where it gets its name, and was then bought by an American, and then by Henry Pullitzer. It shows a young woman in a similar position to the more famous version; it's bigger, is painted on canvas, and the landscape is different; the subject is also younger, reported The Times. The Isleworth Mona Lisa will be unveiled this week in Geneva, reported History.com. However, with vigorous opposition from art historians who believe it a later copy, the truth will probably never be known.
"We have investigated this painting from every relevant angle and the accumulated information all points to it being an earlier version of the Giaconda in the Louvre," says Stanley Feldman of the Mona Lisa Foundation.
The Mona Lisa
Art historians, reported History.com, think that the actual Mona Lisa was painted between 1503 and 1506, as a commission for a rich silk merchant. The Foundation believes that the other version was painted ten years earlier.
It predates the Mona Lisa by ten years
Feldman explained that by a mathematical test, they discovered that the elements of the bodies in the two paintings are in the same place. For it to be so exact, it must mean that the paintings were done by the same person. He says that after three decades of research, they can now say that the Isleworth Mona Lisa predates La Giaconda by over ten years.
It's not convincing
Oxford University professor Martin Kemp wasn't convinced, saying that the Isleworth version "miss-translates subtle details of the original," as well as the landscape being "devoid of atmospheric subtlety." He said that the version is "probably a copy of the Paris version by an unknown painter who simply chose to make the subject younger," quoted on The Times.