Hi Huneybees,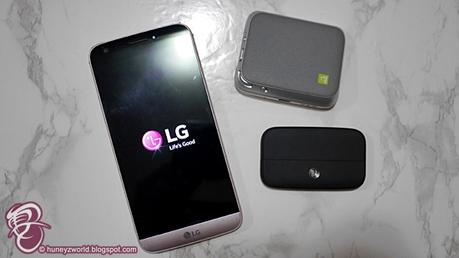 I've been having so much fun with the LG G5 that this review has become long overdue. As introduced previously at the launch (http://huneyzworld.blogspot.sg/2016/03/lg-g5-friends-announced-on-lg-g5-day.html), 

the 

LG G5

 has been designed as a 

modular

 phone allowing you to enhance certain aspects of your device by swapping in new 

modules
Modular phones means that the phone can somewhat be customised to suit the task at hand, giving it more longevity than other regular smartphones in the market using the modules that LG has designed so far.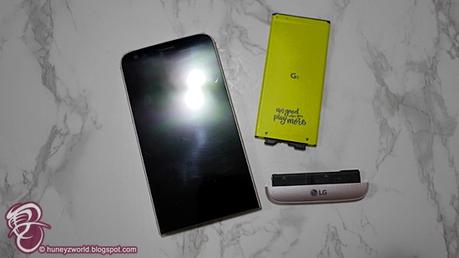 And modules are attachments which add new or expanded capabilities to your LG G5 and LG has created an accessories category for the G5 called "Friends." Every module is a Friend; such as modular devices that can be swapped on and off of the phone like the LG CAM PLUS and LG Hi-Fi Plus. There are also the non-modular companions like the LG Rolling Bot, LG 360

CAM

and the LG 360 VR headset.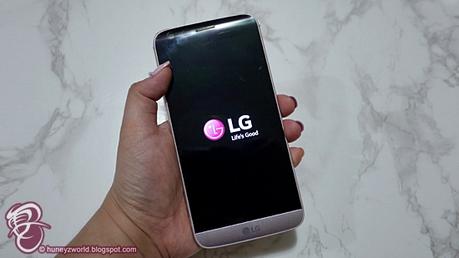 Before we go on further, let me talk about the LG G5 on itself first. I have the pink one here in hand and this metallic shade is a ladies favorite. I like the feel of it and the comfortable grip of the phone. What's good about this phone is that unlike the smartphones these days, the LG G5 allows you to easily swap out a depleted battery for a fully charged one in seconds, saving the trouble of having to carry those heavy battery chargers around.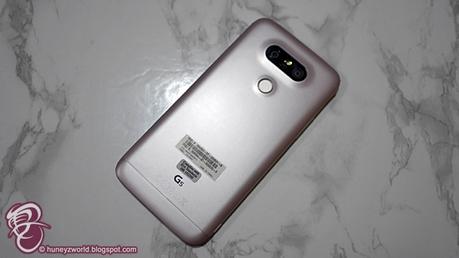 For me, the whole phone experience is pretty much like the other Android phones out there, but the camera is definitely something that impressed me. There's alot of modes and filters to choose from, you can even make video collages without the need to download external apps!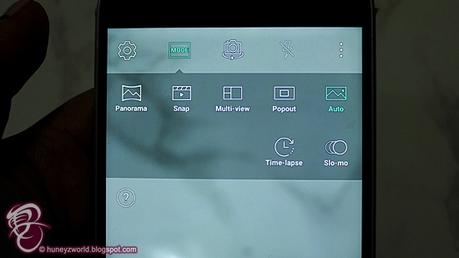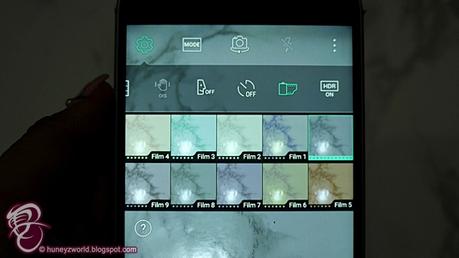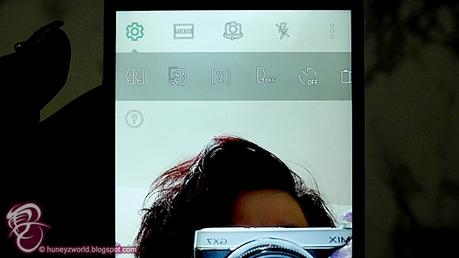 Selfies can easily be taken with just a smile or voice activation, and a flick on the screen swaps between the front and back camera. But the one function that I love the most is t

he G5's 135-degree

w

ide

a

ngle

l

ens lets you choose between standard or

w

ide

a

ngle

l

ens to get more in the shot.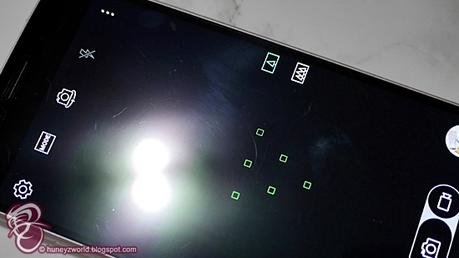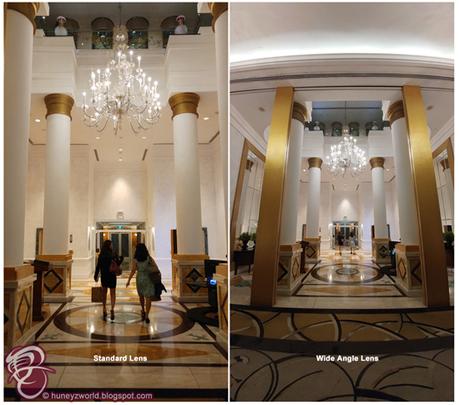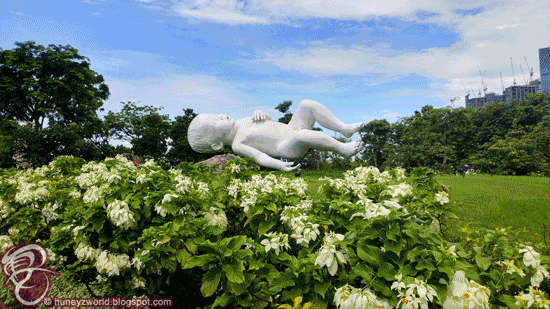 It beats having to carry an additional clip on wide angle lens, which tends to make the pictures so low res wth that in-built lens. Just see all the photos I've taken so far, I think the quality can be compared with professional cameras too. What do you think?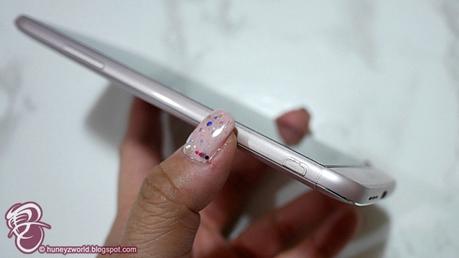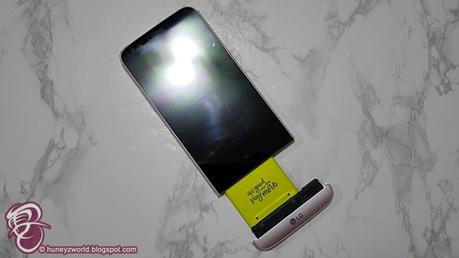 Also speaking of photography, one of the LG Friends to help you with is the Cam Plus. You can swap out the bottom bit (just by pressing the button the bottom left with your fingernail) and plug in the battery to the Cam Plus before inserting it to the phone.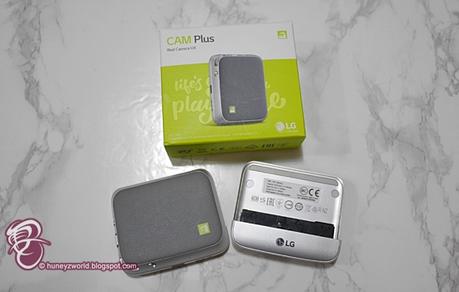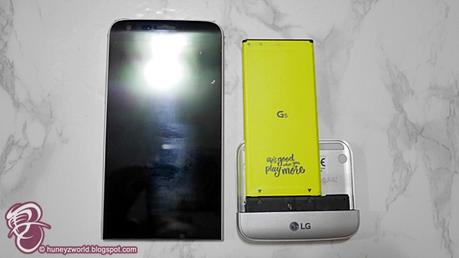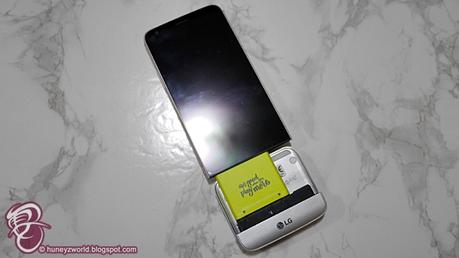 Psst, something to note: the Cam Plus has to be charged separately, if you have it plugged to the LG G5, it will charge the phone first, then the Cam Plus, which resulted in it not being fully charged sometimes...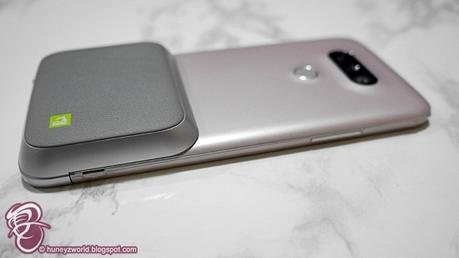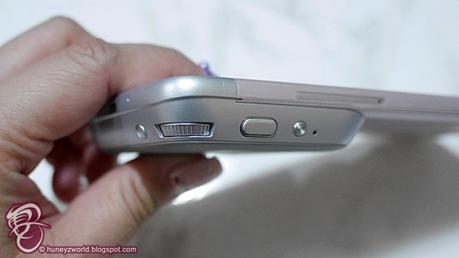 The Cam Plus is in fact a camera grip that adds physical buttons and a zoom wheel for comefortable photo taking. This addition adds a little weight to the phone and makes it a little thicker at the end. But not a big issue, I find that it makes the phone easier to carry around, and makes it more stable when you are taking pictures with one hand.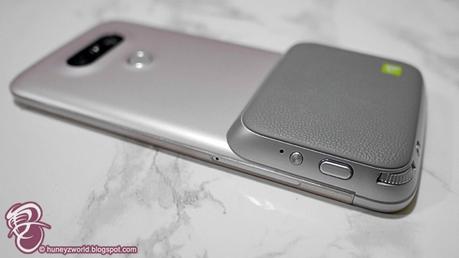 I especially like the zoom wheel as it helps moving between the main camera and wide-angle sensor faster then having to keep tapping on the screen to change angles. The buttons also makes taking photos and recording more convenient, you can even half press on the shutter button to focus before taking photos.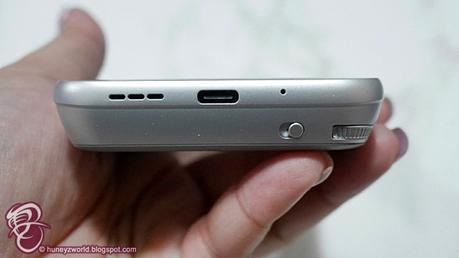 Also, there's a small side toggle button on the side (you might need your nails for this) that allows you to quickly swap between your home screen and camera mode. It's easy-peasy comfort taking photos and you don't even have to fluster through your bags at events! :)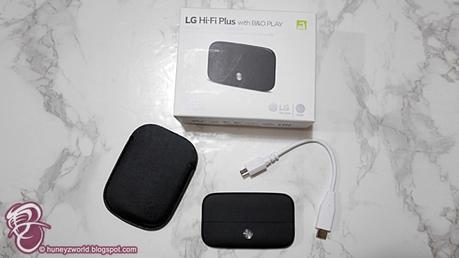 The Hi-Fi Plus even comes with its own little pouch!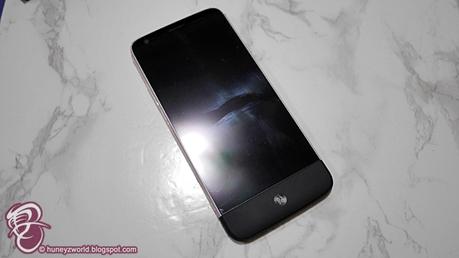 There's another LG Friend to introduce to you too - The Hi-Fi Plus! This is for the music lovers, who enjoy quality mucis whilst using their phones. It's a Bang & Olufsen Hi-Fi DAC made portable with a built-in amplifier that supports 32-bit 384kHz high definition audio and B&O Play.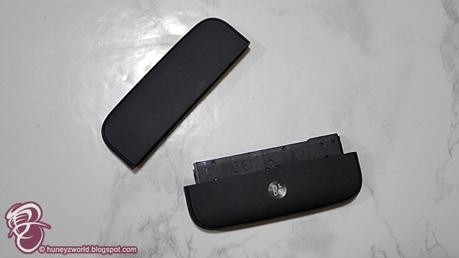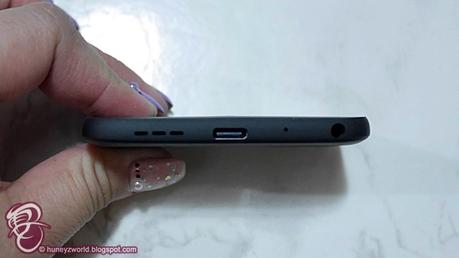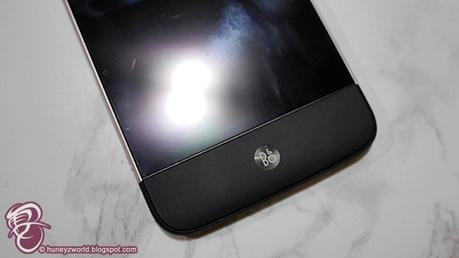 It might be a little costly, but it does add a significant boost to the music piece and sounds you are listening to. It widens the range of sounds and details you can hear, whilst boosting the bass and clarity of the songs. If you like Adele, this boosts the music as though she is performing right in front of you!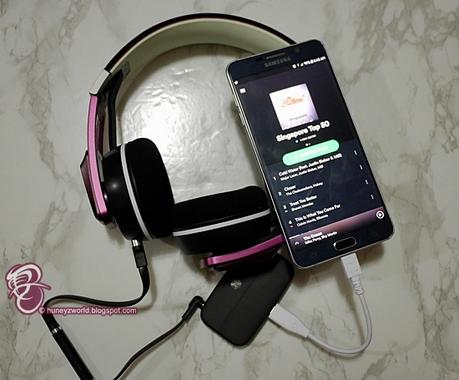 You can also use it on other than your LG G5, you can use it with other Android, iOS, Window and Apple devices, including laptops too! But you need to plug in earphones for it instead of using it like a speaker. You can use the provided OTG cable for other mobile phones but when it comes to laptops, it's quite a hassle. 
You will have to search through the LG website for your own drivers. 
You'll have to find the drivers for a product called
AFD-1200
 in the mobile accessories section of the software and firmware page.
Of course, this may be a significant get for those with sharp ears and those who likes some quality music whilst on the go, but for me, I'll just still to have the CAM Plus...
All in all, I'm falling in love with this modular LG G5 phones, with fun Friends to play along. It's a totally different smartphone experience and hope they come out with more. The LG G5 is already out in stores,
at all M1, Singtel, StarHub and authorized LG Mobile retailers, coming in titan, pink and gold colors. 
For more information, go to 
http://www.lg.com/sg.
"Life's Good When You Play More"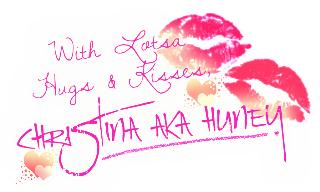 Don't forget to stay tuned to my blog / like my blog's Facebook page / follow me @huney_84 on Twitter & Instagram  for the latest updates!
http://www.huneyzworld.blogspot.com