When will I be famous? Should I audition for a reality television show? Do I even have a shred of talent to get my name up in lights? Reality television has now become a way of life, so far its has given a thousand and one people their five minutes of fame! Could we imagine a life without the escape that reality television brings Joe public? I honestly perish the thought! Let's take a walk down memory lane because Big Brother house, have you got the X-Factor? To be honest I'm well jel! Let's see why a communal house, a signing competition and two towns in Essex all have something in common?!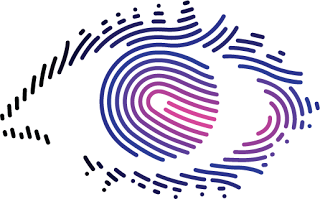 Back in 2000 a strange house in Bow, London opened its doors to a whole new television experience that would change the face of reality television forever! Christened the Big Brother house, eleven housemates entered this house to partake in a social experiment that would spawn a worldwide phenomenon. This show wasn't meant to be a walk in the park for the housemates, oh no this experience would cause tension and keep the nation captivated for three months during the summer. Originally broadcast on Channel 4 Big Brother stood to be the first show of it's kind on British television. Davina McCall played an integral part of Big Brother UK's impact during its reign on Channel 4.
Who knew that now in 2013 this social experiment is currently stirring things up in a new Big Brother house, it's all about Secrets and Lies this year!
Big Brother isn't just for the ordinary folk of this great nation, a Celebrity Big Brother series has graced our screens for the last eleven years. 2013's Celebrity Big Brother saw singer Rylan Clark win the series, Rylan is now a presenter on BB's spin off show for this years current non-celebrity series! Rylan Clark you are a superstar! One shining star that shines bright in the sky is Jade Goody, a gem of a housemate who brought her innocence and genuine down-to-earth personality to Big Brother three. Jade Goody will always be the ultimate Big Brother housemate for as long as her memory carries on. From the ups and downs of this reality television series their has never been a moment of calm in this house, year after year new talent is catapulted into our society. For me I would say that Big Brother has changed the way the youth of today look at hitting the big time, being a Big Brother housemate will never loose its attraction! 
Have you got the X-Factor?! I cannot sing to save my life! Simon Cowell, music mogul has revonlutionised the way the diamonds in-the-rough can are polished into glittering singers. Spanning almost ten series this entertainment reality television show has given some of today's great singers the platform to showcase their vocal ability. I look at X-Factor as offering the breakthrough for people who can't afford theater school and other expensive helping hands into the music industry. But we love a trier because over the years the  countless sea of hopefuls audition to become the next Madonna but as soon as they sing its painful to hear, so I suppose that's where the entertainment value comes into the equation? 
The X-Factor has created some amazing talent including; Leona Lewis, JLS, Alexandra Burke and One Direction. Winning is great but this reality show has seen the underdog perform better when referring to their career after the show. One Direction didn't win their series but they have done a sterling job so far, they'll soon be giving the Spice Girls a run for their money where world domination is concerned! Is it healthy for our young people to aspire to sing on a reality singing contest? The X-Factor has changed the way that we think about the Christmas number one single causing controversy because the charity single always seemed to reach the top spot! But I love the glamour of the judges, Newcastle's sweetheart Cheryl Cole made her mark during her three years on the X-Factor judging panel. We live in a changing world, a world where reality television has transformed the talent of today into something that they could only dream about! I salute you X-Factor!
The Only Way Is Essex, is a glitzy and glamorous show that follows a select few of Brentwood's finest celebutantes. I had never before seen a reality television show that focuses on a specific geographic area before watching TOWIE! Headlining this show from the very beginning were the top billing members of the Essex gang, which featured Amy Childs, Mark Wright and Lauren Goodger. At first this show seemed to be quite fake and promoted a superficial image of Essex. I did take a moment to think about my friends from Essex, they have brains! But in my defense of this show I take the previous statement back because as I got to know the personalities of this show it's clear to see they are smart, sophisticated young professionals that work for what they flaunt! TOWIE is well Reem!
TOWIE is not alone because their are a whole host of other regional themed reality TV shows on our screens right now! From Geordie Shore to The Valleys its mental to think that these people are so different, but they all know how to have a good time! Back to Essex, the 'nouveau riche' streets of Brentwood and Chigwell have been depicted very well, certain places have been boosted by the shows popularity. Samantha and Billie Faier's clothing boutique 'Minnie's' and night-spot the 'Sugar Hut' night club have benefited from being featured in The Only Way Is Essex. I would say that TOWIE is a lighthearted reality show that doesn't take itself too seriously. With an ever changing cast it was great to see Lydia Bright make a comeback last week on the show. Since watching The Only Way Is Essex I would seriously consider a trip down to Brentwood and Chigwell, Essex! It's official the only way you need to go is Essex!
Reality Television Rocks !!!
Joseph Harrison