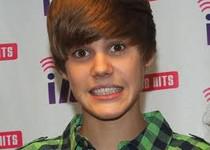 Contestant Romeo has said that if Bieber's fans vote for him then he has a surprise for them and it has something to do with Bieber.
"All the Justin Bieber fans, y'all can vote for me as well. If you all keep voting for me I'll have a surprise, something with Justin. I can't really tell but if I make it to the finale, it'll be a great surprise for Bieber's fans," Romeo revealed.
Justin and Romeo met at NBA all stars game. They became friends immediately.
"If Justin Bieber was on DWTS everybody else might as well just quit. He wouldn't have a problem with the fan votes. Plus I think Bieber has a heads up because he already likes dancing and already has some dance moves!" he said.