According to EOnline, Jessica will hook up with the the new character of "Claude" in Season 5. Even though she already has Jason (Ryan Kwanten) and Hoyt (Jim Parrack) fighting for her affections, they report that baby vamp Jessica (Deborah Ann Woll) is about to get a new love interest this next season.
So who's playing Jessica's new suitor? Here's what they say…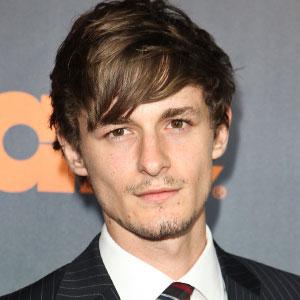 Giles Matthey
Photo: Chelsea Lauren/WireImage
Relative newcomer Giles Matthey is set to recur on True Blood's upcoming season in the role of Claude, a very attractive and mysterious young man, HBO confirms to us. And yes ladies, the British actor will be putting that accent to good use when he shows up in Bon Temps. Seems like even vampires can't resist a sexy accent!

Described as "omni-sexual," Claude catches the attention and curiosity of Jessica and will first appear in episode three of the new season.  Fans of The Good Wife may recognize Matthey from his turn as Dick Anders in a recent episode.
Here's the casting call that was released earlier for the part of Claude:
[CLAUDE] Early 20s. Very attractive, omni-sexual guy (with and without a shirt). A mysterious young man who speaks with a British accent and catches Jessica's attention and curiosity. Recurring. Must have a British Accent. (41) Possible series regular season 6.
And, read our previous posting about who should play Claude and more about his character as he appeared in the Sookie Stackhouse books here:
source: eonline.com