Home   /  
Columns  /  Pawan Soni  /  
Is it a Wrong Time to be in a Restaurant Industry? All That Glitters is Not Gold
Is it a Wrong Time to be in a Restaurant Industry? All That Glitters is Not Gold
Is it a Wrong Time to be in a Restaurant Industry? All That Glitters is Not Gold
pawansoni April 2, 2017 0 comments 11824 view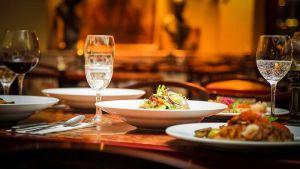 Perhaps one of the most interest generating topics in India currently after Cricket and Bollywood is discussing restaurants. Everyone wants to be a restaurateur or get associated with the industry in some way or the other. Every day new food applications and rising trends of bloggers, food websites, vendors and others just prove the case in point. But is the timing right?
I have been closely monitoring the industry for some time. However it seems that in the last 6 months some major blows have been dealt to it. Not that it does not have its regular share of issues like any other industry like getting quality manpower and retaining them, ensuring all compliance and other statutory obligations are met, dealing with rising rental cost, competition and so on. Everyone had to deal with demonetisation and cash withdrawal and transaction limits. However, there are many new things that are giving it a final blow. Here are a few of them:
New licenses have been stopped by the Delhi Government without a warning. People who were building new restaurants were caught unaware. They have already invested their hard earned money and don't even know how long should they wait. Many could not survive and had to shut shop. Who is responsible for their loss?
MCD sealing all terraces in Connaught Place: Again, was MCD sleeping when people were investing their hard earned money on terraces. Why can't they give a suitable time frame for places to strengthen their structure? The overnight knee jerk reactions are doing more harm than good.
Plan to ban vehicular traffic in CP: This has been advised and soon we will see the impact on the hotels and restaurants.
Hookah ban: Restaurant is probably the most employment generating industry in India and perhaps surpasses Indian Railways too on this count. There is no body that governs the laws and tries to reduce the number of licenses or set up a single window service. Hookah is a case in point. If hookah is so unhealthy then why is it allowed in Delhi and banned in Gurgaon?
Food Groups and guests: Every diner is willing to do an audit on every visit. It means that a restaurant who serves 300 guests a day is open for appraisal 9000 times a month or 108000 times a year. Imagine any salaried employee going through so many appraisals – he would go mad. There are food groups where admins listen to both sides of the story and intervene when required, but then there are also those food groups where admins fuel controversies to get more people talking on their forum and inturn building a bigger base.
Voluntary Service Charge: I have already written much about it as to how it impacts the industry and the world wide accepted practice to collect revenue. Please check out this post.
Meat Ban: I am not only referring to the recent meat ban in UP. I was talking to a chef and asked why there is no Michelin star chef in India or why only handful of Indian Chefs are known in the world. His honest reply was "the Chef is as good as his ingredients. Not only are the ingredients available not as good or fresh, there are even restrictions to innovate with various items like foie gras etc". Yes Foie gras is also one of the ingredients apart from beef and other meats that cannot be imported.
Public Toilet: If this much was not enough, then comes another directive that restaurants and hotels in South Delhi should allow anyone to use this toilet for Rs5. Is government trying to hide its inefficiencies for not being able to provide public toilet by forcing restaurants to comply? Would it not cause safety issues and hamper restaurants policy of rights of admission reserved? A restaurant comes on an expensive land and pays huge rentals. Hence the number of toilets they build is in accordance to number of seating they have in the restaurant. Not only will it cause discomfort to the dining guests but would also create safety issues. Moreover in case of emergency, I have not seen any restaurant denying anyone to use the toilet, however taking take right from them to allow or not allow is just not done.
500 meter guideline: This is the latest blow. No one can challenge the judgement of the Honorable Supreme Court. This judgement will severely impact livelihood of over 1L people apart from huge losses to the exchequer and obviously to the restaurateurs who have invested huge amounts of money in their business. However as a free citizen of this democratic country, I have a few queries:

Since this judgement will have such a wide impact, has there been a study to determine how much percentage drop would it see in road accidents?
Has there been any study to show why 500 meter is the ideal distance from the highway and not anything more or less? Or is it just a vague number that someone thought of?
What will happen to the stock lying with the hotels?
There are enough numbers of microbreweries who have ready stock. Would they be asked to drain their expensive stock since the verdict came on 31st March evening and the order was implemented from 1st April?
When we move houses to build roads, it involves long discussions and Government gives another area to build the houses apart from monetarily compensating for the loss of built up house. Why shouldn't they be doing the same in the case of hotels and restaurants who have been giving them enough amount of licensing, taxes and Income tax year after year?
If I have to given an example of sector 29 Gurgaon where there are atleast 50 restaurants neck to neck, would it make any sense for the Court to cancel licenses of 10 restaurants because they fall in 500 meter distance and other are 505 meter or so? Having said that the car parking distance is the same for all of them. At times one size does not fit all and it clearly shows that the judgement has to be better thought through.
Wouldn't the paucity of drinking outlets mean drinking more on the road or while driving?
The restaurant industry takes advance from people for parties. No grace period in order implementation means a sorry face and discomfort to the guests who have an upcoming party.
We normally take inspiration from more developed countries. Has someone implemented an order like this or have they increased the fine and penalties for drunken driving? The thought and spirit behind the ruling is good, but the way it is done, I would again say at the risk of repeating myself, that the judgement is not thought through.
Last point to ponder – Has the ban of alcohol in Gujarat resulted in any less sale in the state?
There are many more issues for the restaurants. All that glitters is not gold and it is evident in the restaurant industry. I just hope they keep their energy levels intact and bounce back soon. Hope it does not impact the livelihood of people and they are back in business soon. I still feel it's a 'hope'.
Tags 500 meter ban on restaurants and hotels Issues faced by Indian Restaurant Industry Pubs and restaurants not to serve alcohol within 500 meter of highway Supreme Court judgement to stop serving alcohol in bars and pubs within 500meter of highway Trends in Indian Restaurant Industry
Facebook
Twitter
Google+
Linkedin