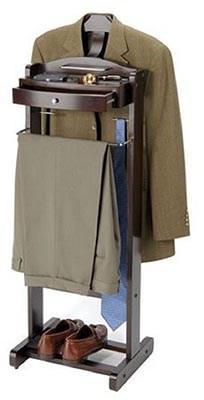 When searching for men's fashion and style advice in magazines, online and on television, one will often hear the idea that you don't need to have many clothes and that having just a few, good pieces is enough.
In other words, if you have essential items which you can mix and match in different ways, you can have a wardrobe that works for you and you can use for any purpose.
And that is true. We definitely agree that you don't need many clothes to have a good wardrobe. Owning basic pieces, of a high quality and in a number that allows you to rotate them between having them in the closet and in the laundry basket or at the cleaners, can be good way to go. You should always have enough clothes to have any type of outfit available. For example, if you only have one suit, but you need to wear a suit almost every day, it is going to be hard to have it cleaned and to wear it at the same time. This is why, in such a case, you should probably have at least two suits.
When it comes to other pieces, the same rule applies. You need to have enough shirts, t-shirts and pants to be able to always have at least one, although two or three, always handy. The same goes to shoes: if you only have one pair of sneakers and get caught in the rain, you won't have any sneakers available until they dry off completely.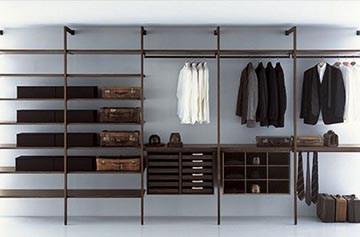 This is why we are going against the grain and saying that having a small wardrobe does not necessarily mean having just a few pieces. Moreover, if you are sartorially interested, you will probably get bored with wearing the same clothes over and over again. You will quickly feel that you are in a movie set in the distant future, where everyone is wearing the same clothes every day.
The concept of having just a few, good clothes is definitely applicable for those who don't have the time, energy or resources to go and buy lots of clothes. Also, it is a very good way to go for people who are not really interested in fashion and style, but who still have an interest in making sure they look good. Having a basic wardrobe, consisting of clothes and accessories you can rotate is in these instances the best way to go.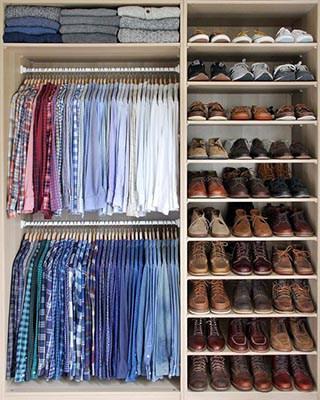 This, however, should not be taken wrongly. It does not mean that having lots of clothing items and accessories is bad. On the contrary, having lots of things to wear is fun and engaging, it is stimulating and even entertaining. The only problem with having lots of clothes is when you have many clothes, but nothing to wear; which is a whole different story. Having lots of clothes and nothing wear basically means that you are either shopping only in one direction (for example, if you have 50 t-shirts and one pair of dress pants, which makes any decent combination almost impossible) or that you are not buying things that are beneficial to you. In these instances, one should learn how to create a versatile wardrobe, in which they have at least two or three pieces of each type of clothing (pants shirts, vests, jackets, etc.).
In conclusion, fashion and style tips should always be taken with a grain of salt or seen with a critical eye. Just because you often read that having little clothing is OK, it does not mean that having lots of clothes is not alright, it simply means that you can have a great sartorial experience even if you only have a few clothing items.
Fashion should not be something to break the bank or your thoughts: it should be dynamic and cool, it should be an expression of who you are and a way to make yourself feel more confident and bold. True style comes from within and clothing and accessories are the tools that can bring it out.
Fraquoh and Franchomme
Further reading:
How to make order in your wardrobe
The 5 categories of clothes you should have in your wardrobe
A guide to creating a lasting and money-saving wardrobe
12 items a man should have for a basic wardrobe Buying a versatile and timeless clothes: A practical guide
P.S. We want to hear from you! Do you own many or little clothes? Why? How do organize your wardrobe? Share your feedback, questions or thoughts in the comments below! For more articles on style, fashion tips and cultural insights, you can subscribe to Attire Club via e-mail or follow us on Facebook, Twitter or Instagram!