Summers herald the start of festivities, and no feast is complete without a wonderful barbecue. Be it on-the-go burgers and hot dogs or a more exclusive meal planned with freshly caught salmon or tuna.

However, it is obvious that excessive grilling can cause toxins in meat that are carcinogenic when ingested. This has been clearly indicated by several types of research.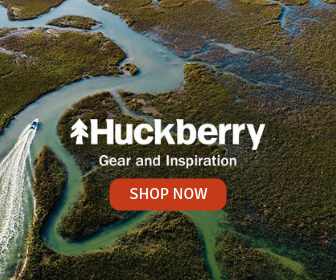 Chemicals called heterocyclic amines (HCAs) and polycyclic aromatic hydrocarbons (PAHs) form in the food when muscle meat is cooked. When fat drips into flames, smoked is caused. This smoke is full of PAHs which then is absorbed by the meat.

Whereas, HCAs form when amino acids and other substances in meat react with heat. According to the National Cancer Institute, both of these chemicals can damage your DNA.

Not only does it have the potential to damage your DNA, but it also leads to cancers and tumors.

Nonetheless, experts argue that it is not grilling that is all bad. One could claim that how is this argument even valid when the consequences have such severe and adverse effects?

It is possible according to most dieticians and health experts. The dynamics change, however, as the question then turns from grilling or not into charcoal versus gas.

Gas grilling, either by propane or natural, is as far healthier for the human body and the environment.

How so? The answer is simple. Food cooked below 300 degrees is safer. And, it is easier to control temperatures with gas grilling than with charcoal.

The element of a true smoky aroma which comes from the charcoal cannot be replicated by gas grilling. But, it is also the smokier element of charcoal that increases the chances of more PAHs formation.

Grilling with charcoal releases pollutants (called volatile organic compounds) and air quality is also lowered with dangerous particulates.

Also, carbon dioxide levels produced by charcoal grilling is twice as much as it is with gas grilling. Naturally, gas grilling is the better option if one considers environment-conscious alternatives.

So, how does a charcoal grill fanatic make a meal without the pollutants?

Turn to grilling your vegetables. As amino acids from meats cause carcinogenic compounds, charcoal grill your vegetables that have no PAHs or HCAs.

Take care of the temperature. If you use a charcoal grill, then pay very close attention to the heat. Be sure to keep it below 33 degrees.

Use lean meat or cut out as much fat out of your meat as possible.

Even try to pre cook your meat and use the charcoal only to sear the meat and give it a little bit of the smoky aroma.

Furthermore, marinades prevent the formation of PAHs and HCAs. In fact, research has shown that rosemary is an herb that is known to stop the formation of carcinogenic pollutants in food.

Moreover, turning the meat over frequently prevents charring. Hence, the likelihood of chemical compounds produced is less.

Not to mention, keeping the grill clean also cuts down on more burning and charring. This automatically leads to fewer toxins in your food.
To get a better idea about solid and durable grills, visit the exchange bar and grill webpage. You'll find reviews about products, best recipes for barbecuing and even tips for safety procedures.