Men Get Pregnant, Too is a regular contributor to The Good Men Project.
This week's post was inspired by an ad aimed at men who may be looking for the: "#1 Hottest Russian Brides & Women / Ukrainian Women, Too!"
Surely, GMP isn't the site such a company could count on for a high click and subscription rate, is it?
Curious as to the whether this company was aware of its misplaced ad, I called their Russian offices...
Is Good Men Project Really the Best Place to Shop Hot Russian Women?
Enjoy, and thanks for reading.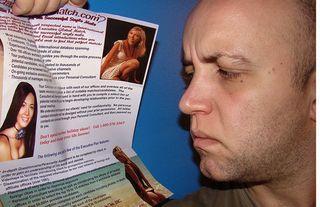 photo: istolethetv / flickr