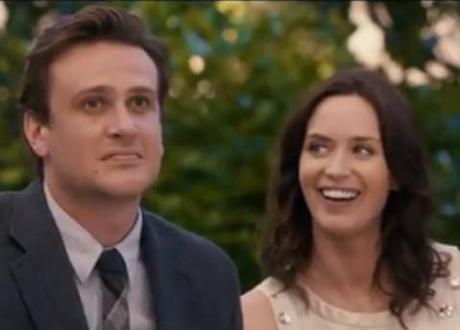 Jason Segel and Emily Blunt in Five-Year Engagement
The background
Five-Year Engagement is the tale of an engaged couple whose relationship comes under pressure as their wedding is repeatedly delayed. Produced by Judd Knocked Up Apatow and starring Emily Blunt and Jason Segel, the film has divided critics: Is Five-Year Engagement a hilarious rom com or a tedious flop?
Mirthless and interminable
"Whatever tied these two excellent performers to such a dim script?" asked Joe Morgenstern at The Wall Street Journal. "The question is rhetorical, the answer is hope and contracts." Morgenstern described the rom com as "mirthless" and as an "interminable tale".
Suffering from 'comic bloat'
"Five-Year has comic bloat. Virtually every character gets their own moment of stand up, but in most cases, the bits aren't funny enough to warrant the screen time," wrote Mary Pols at Time. Blunt and Segel also lack chemistry: "They're very jolly, but more in the cozy manner of brother and sister than actual couple." However, the film does have some merit, particularly in its exploration of "the notion of sacrifice for a relationship", Pols said.
Funny and genre-tweaking
Five-Year Engagement "lightly tweaks" the rom com genre, said Andrew Schenker at Slant, "resulting in an offering that's both intelligent about the way relationships function over time and genuinely funny". The point is that the film never sacrifices intelligence for laughs, proving "that neither gross-out gags nor pseudo-sophisticated Woody Allenisms are necessary to make a smart, funny comedy".
Amusing and charming, but with a 'reactionary' message
The film is a "funny, charming" comedy, wrote David Edelstein at New York Magazine's Vulture, but the central message is "reactionary": when Segel's character puts aside his own career so his girlfriend can pursue her academic ambitions, "he feels his manhood slipping away. That's what a fella can expect when he puts his woman first".
Watch the Five-Year Engagement trailer below