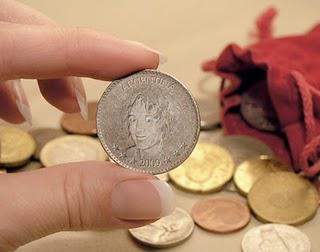 My first trip to Buenos Aires in 1997 was very expensive--the dollar was pegged to the peso and the city was as expensive as Paris. However I remember well that a bottle of Lopez vino tinto was 2 pesos, or $2 usd.
When Argentina defaulted on its foreign loans in 2001, the ensuing economic crisis caused the peso to fall to 3 to 1, and folks to lose their jobs and homes. Mortgages were payable in dollars which caused the payments to quadruple. Banks closed to prevent people from withdrawing all their money before its value fell even more. Going though several presidents in only a few weeks, Argentina dropped from being the most expensive city in Latin America to the cheapest in just one year.
So at the beginning of the new century, peso prices were low if you had dollars to spend, and many tourists flocked here to do just that, including buying real estate.
The reputation of living cheap below the Equator in a "third world latin country" has lasted way longer than its validity. Nowadays those who can afford to and who have U.S. visas fly to Miami to shop.
Nowadays Buenos Aires is a very expensive place to live. The only thing that is more reasonable here than my home town of Los Angeles is housing, but due to California's recent economic problems, even that is changing. But oh yes, tango shoes are still a steal!
It's worse for the locals, of course, but they are used to the unbelievable 30% inflation and doing without. It can come as a shock, though, to tourists traveling on the cheap to find that basic expenses can be the same as "back home." And luxury items and anything electronic are incredibly expensive.
One can manage by lowering one's life style and expectations, but the older we are the harder it is to do that.
Remember that there is no Target, Trader Joe's, or .99 Stores here--everything is full price and usually then some--if you can find it.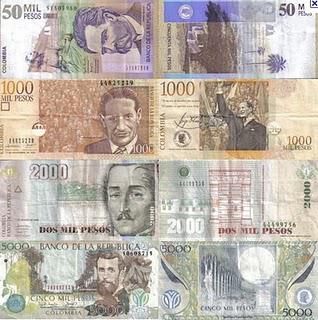 My advice to the Tango Tourist, especially the First Timer:
1) Don't bring lots of clothes. No ones knows or cares if your outfit is designer from Barneys of New York. And in fact, it helps for you to look the same at the milongas so that folks recognize and remember you. That said, ladies, plan on not wearing wigs or changing your hair style too drastically. If you have a dress or blouse with back interest, that shows off better than the front while dancing.
2) Bring just one pair of comfortable tango shoes if you have them. You will want to pick up more while here, but in any event, it is not necessary to have zillions of different shoes color coordinated to go with every outfit; this marks you as "tourist." Two or three basic black in leather and/or suede will do for the men--goat skin, or cabra, is the most flexible and comfortable. And please don't fall for the two-toned. Ladies only need a pair or two in black, one in red, and another in a color. Beware of glittery or white shoes unless you have perfect footwork.
3) Bring a very comfortable pair of walking shoes, preferably not white.
4) If you're not that fond of bland food, bring a small bottle of Tabasco Sauce and as well as some Lemon Pepper, garlic salt, or whatever else that gives flavor and makes you happy.
5) If you love cocktails more than wine, pick up a bottle of your favorite spirits in the Duty Free.
6) Leave your good and/or flashy jewelry at home. Cheap costume stuff is the way to go here.
7) Bring your iPod and your laptop. Most tourist residences have wifi, and many cafes do too. Then you can download your photos and add tango and folklore music to your iPod on the spot. CDs of local music are much cheaper than at home, and furthermore most tango DJs sell great music for dancing to those who inquire at the milongas (don't worry; they pay their union/copyright fees)
8) Bring your favorite perfume, cosmetics, and OTC drugs; while many are available here (and many not), the prices are extreme. If you think you may get an infection, know which antibiotic works for you and your condition, as you can buy them OTC here. The controlled drugs are the addictive ones, like Ativan, and you do need a prescription for those.
9) Forget about ethnic food; get used to the delicious cuts of beef and pork that abound. And if your habit is to go out for breakfast, get used to coffee and sweet rolls with fake orange juice. Better and healthier to eat breakfast at your hotel or apartment and have cereals and fruit.
10) Don't walk the streets and wait for buses in fancy dancing attire; even if it's hot, cover the décolletage with a scarf until you get to the milonga.
11) Never take drinks into a milonga and put them on your table. You must order a consumacion from the waiter as well as leave him or her a tip.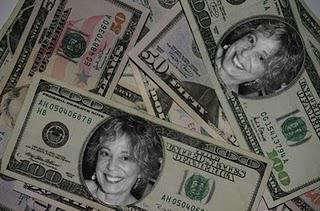 12) Your best bet is to bring clean, new dollars to exchange for pesos. Forget travelers cheques; nobody takes 'em and nobody wants 'em. Don't rely on paying for everything with a credit card. But bring 2-3 ATM cards, the easiest way to get local cash.
13) Don't worry about going to fancy and expensive restaurants. Chances are the food is better at home. Just stick to Argentine beef, wine and salads.
14) One tango show is like another; if you must go, choose the cheapest.
15) Have a good guidebook, like SallyCat's Happy Tangos.
The old glory days in Argentina are long gone. How I would have loved to be here in the 40s when you could choose which fabulous orchestra to dance to every night; when folks dressed to the nines and men had to have polished shoes and a coat and tie to enter a milonga, when life--and the language--was more polite and formal.
The old adage still is true: bring less stuff and more money. Other than leather goods, there's not really a lot of appealing things to buy and take home. Your money is better spent on good private tango lessons, lots of milongas, and taxis for late at night when you are tired, and even a taxi dancer if you want to quick-start your milonga experience. Splurge on the memories, which can be priceless.