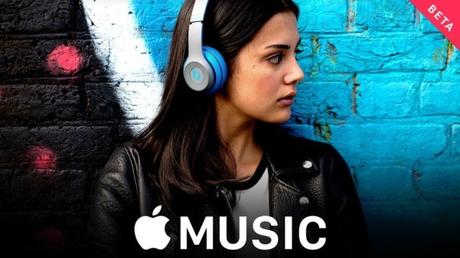 Apple Music has finally arrived on Android since it launched on IOS in June of this year. Now you can jam the 30 million-ish song catalog or you can listen to live radio on Beat One. Apple does this because in order to compete in streaming field - Apple needs to be everywhere to try to beat the giants like Spotify. So, Apple launched Apple Music on Android and gives Android users the same first class treatment as IOS.
On first impression, the apps look astonishing similar, even identical in any places. You have the same general interface as iPhone has. Setting up your music taste, browsing playlist, and controlling song playback are the same as you have on iPhone. But Apple has made slight changes to fit better for Android. On IOS the menu is located on the tabs while on Android Apple has change the menu on the side.
If you are an Android user and never used Apple's products, you need an Apple ID to use Apple Music. If you have purchased anything from iTunes whether it was a song, album, movie, or something else, you have an Apple ID and can enjoy the Apple Music. For a newcomer, you can sign up within the app, through itunes on your computer or on ICloud.com.
Apple Music for Android is full of the songs that you need, a good playlist, and live radio just like the IOS apps. You can create your own playlists by accessing your iTunes music that you already bought. You also can download many songs, playlists, and albums for emergency if you don't have an internet connection. Apple says that music video that they already have on IOS are coming to the Android version soon.
The biggest loss on Android is voice control. But voice control more to the IOS than Apple Music. You can use Siri on iPhone, iPad, and iPod to control your music or play a song. That's the advantage for IOS users. For Android you can use Google Now's voice command to play songs on other apps but not on Apple Music. If I asked Google Now to play a song, it asks me which app to use, but Apple Music was not in the listed choices. Very strange indeed.
After I installed Apple Music on my Android device, I noticed that it was still on beta, so I expect that it is not quite ready and full of bugs. After 2 weeks using Apple Music on my old Samsung Note 3, i didn't have any major issues, apart from it is quite slow and not as fluid as IOS. On the menu there is an option to leave a feedback for Apple Music. So, if you find a problem you can send your feedback to Apple.
So the conclusion is this-Apple didn't revolutionize Apple Music on Android. If you already like Apple Music, there you go; if you are already a Spotify user, I want you to reconsider Apple Music as your daily streaming after Apple Music is officially released. Apple music is already offering a family plan of up to 6 users, more exclusive songs, music videos, and many more.