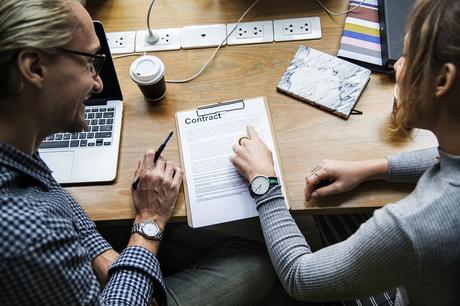 If you search for a genuine AI Cloud platform, chances are you will be directed to the top 5 giants – Google, Amazon, Intel, IBM and SAP. But, are they working with any AIOps vendors?
Let's find out…
Major IT companies are looking at new ways to solve their complex challenges. With the growing demands for Digital Transformation underway, businesses are fighting a different kind of problem today – Big Data Mismanagement. All IT customers find themselves reeling under perennial pressure of monitoring their IT tools and detecting an IT failure when it has occurred.
So, what exactly is AIOps?
According to a leading independent Cloud research company, AIOps is defined as the specialized branch of IT Ops. In the last 3 years, AIOps industry has exploded exponentially, and today, we have over 350,000 web search results for AIOps. Only two years ago, there were only 50 odd unpublished research papers on AIOps!
Firstly, AIOps is a misnomer. It's called Ops with AI only because IT Ops teams thought of leveraging AI to automate their Operations. If Security teams would have implemented AI for their processes, it may well have been termed as AISec! Not joking…
In its industrial terminology, AIOps is defined as the multi-disciplinary layer of IT ops that help to automate and enhance the effectiveness of various tools and components of IT via AI ML, and Data Analytics. AIOps is differentiated based on its end-point application. They could be embedded into a Big Data Management platform, or in Mobile App DevOps toolkit!
However, all AIOps management platforms perform the same three tasks –
Service Management

Operations Management

Automation
With 95% of companies planning Big Data Infrastructure by 2025, manual operations and risks analytics is out of question! Even by today's standards, we don't have that kind of AI ML automation algorithms that can accurately or effectively identify IT risks which would secure the future.
Ten years ago, it would have taken IT customers anywhere between six to forty eight hours to detect a security breach or an operational failure. But today, the scenario has changed. IT users not only expect their vendor and service providers to detect failures real time, but also warn them in advance. Something that only a handful of IT vendors have managed to promise and deliver!
But, all is not lost yet. New AIOps companies are constantly innovating with AI for IT Ops with a wide range of Data Visualization and Time graphs.
To fill the predictive scenario in IT failures, we are seeing AIOps tools and platforms building out using Python foundations.
Professionals enrolled with Python Certification Course hold the key to future of Big Data.