Just an update on the dollar and yen long term potential currency reversal plays.
EURUSD has neared its lower support line: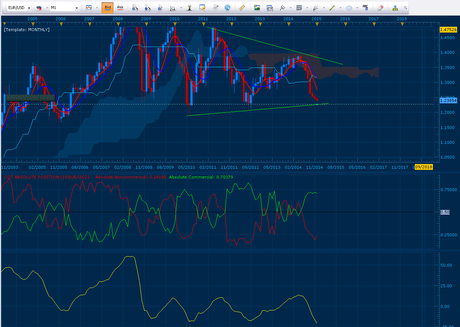 USDJPY has neared the fib resistance at 119.50-120.00: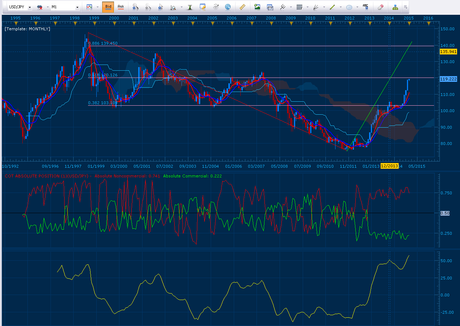 GBPJPY is in historical indicator position that historically has marked tops: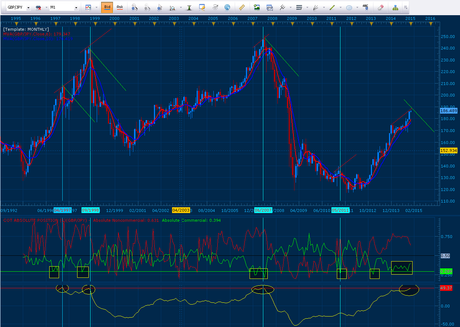 There is always a bull path and a bear path. We cannot know which path our future will choose. As always, do your own due diligence, read the Disclaimer, and make your own investment decisions.
Peace, Om,
SoulJester