We fans enjoyed the end of "Phase One" of the Marvel cinematic universe with The Avengers releasing on home video last month and without missing a beat, the marketing campaign kicked up for Phase Two. After the IM3 stills and clip, now it's time for the full length trailer for Marvel's Shane Black directed "Iron Man 3″…
Iron Man 3 takes place a few months after the events of The Avengers where The Mandarin attacks. Robert Downey Jr., Ben Kingsley, Don Cheadle, Gwyneth Paltrow, Guy Pearce, Jon Favreau, Rebecca Hall, William Sadler, James Badge Dale and the voice of Paul Bettany stars in the movie.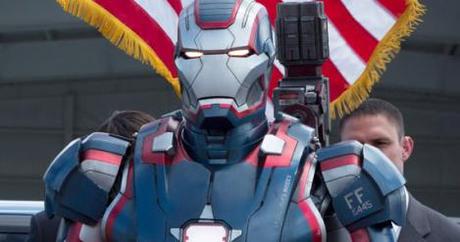 Iron Man 3 releases May 3, 2013, Thor: The Dark World on November 8, 2013, Captain America: The Winter Soldier on April 4, 2014, Guardians of the Galaxy on August 1, 2014, The Avengers 2 on May 1, 2015 and Ant-Man on November 6, 2015.
N.