Hey everyone! This post is a little late, but a couple days ago, it was St. Patrick's Day! Since almost everyone in Chicago has at least a little Irish in them, there are two HUGE parades and celebrations in the city. The sunday before St. Patrick's day is usually the South Side Irish Parade, and on St. Patrick's Day is the Irish Parade downtown Chicago. So many people go to these parades, you are almost guaranteed to see someone you know.
So anyway, me, my boyfriend, and a couple other friends went to the parade downtown this year. It was so long, but the weather was beautiful. We got so much candy and so many beads, so getting a farmers tan was worth it.
I did not go all out with the green like some people do, bu
t here is what I wore, along with all the beads I got from the parade...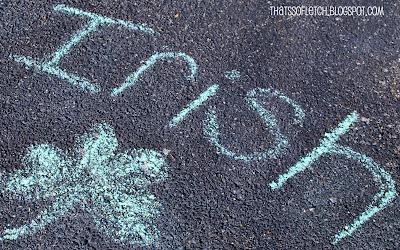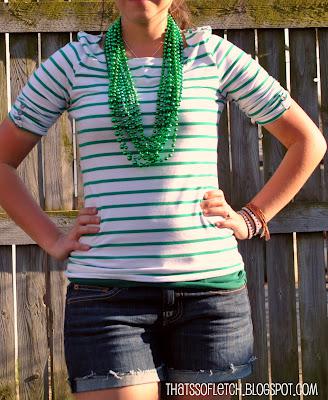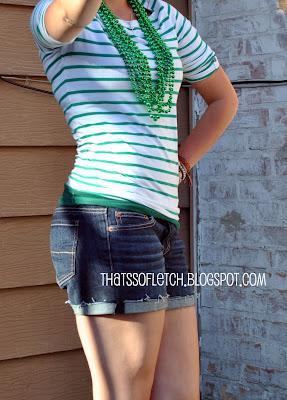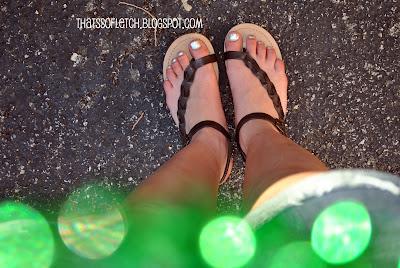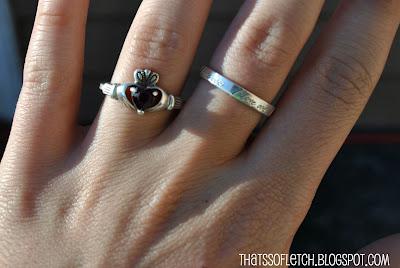 Shirt: forever 21Shorts: American EagleSandals: TargetCladdagh Ring: Irish Imports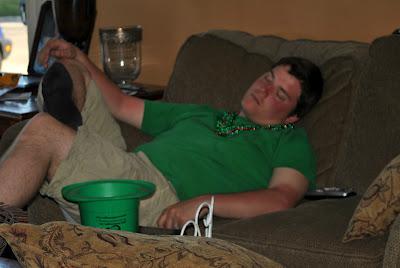 Look at my poor, sleepy, sunburnt guy. hahaha