In a series of posts about my recent expedition to Iraqi Kurdistan with Secret Compass I'm going to start by writing about the people and the culture of this incredible country. Following years of oppression and war Iraq is now in a phase of recovery, a time in which Kurdistan, found to the north of the country, is driving for independence and hoping to achieve a separate identity from the rest of Iraq.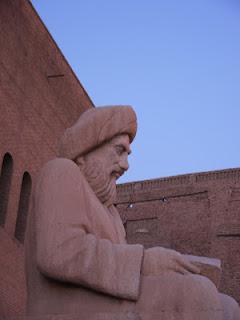 The climbing was just one part of an expedition that promised plenty of excitement. From dealing with policemen, security, part of the famous Barzani family who drove brand new Range Rovers and carried Barrettas in their holsters to local villagers, we faced very little, if any, aggression and never felt unwelcome. We were overwhelmed with the friendliness of everyone we encountered throughout our stay, even if at times this was too much - the police effectively forced us to stay in the police station one night....for our safety. Others clung on to our company and were keen to feed us and maintain our company a little too long.
What struck me was the lack of women we met or spoke to; I think the only woman I spoke to during the expedition was team member Ellie. As with all muslim countries the women are hidden away and afraid to enter a room full of men. This is something that has always struck me in muslim countries but felt particularly marked in Iraq, even if some of the population are not that devout and others are in fact Christian.
Overall the people were incredible, despite not being used to tourists or westerners - we saw very few white people around, none outside of Erbil (Iraq's fourth largest city and where we flew in to). In a country ravaged by conflict the people appear to be coping extremely well; there's a huge amount of construction and rebuilding taking place and many of the Kurds we met were extremely positive for the future, from the young to the old and everything in between.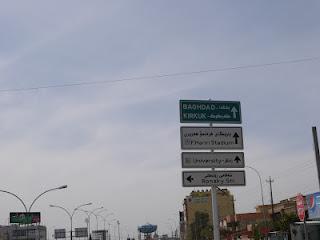 A reminder of where we were - I always associate Baghdad with danger and war

Even the children have guns in Iraq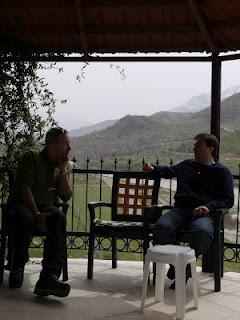 Team member Philippe chatting to one of the Barzani brothers at his hill top house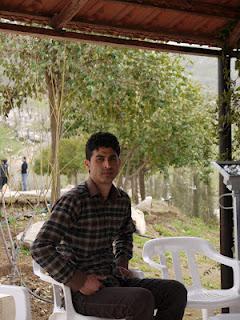 Our driver Baz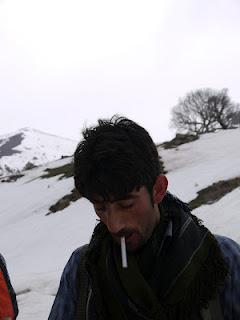 Our crazy security man; enjoyed firing his AK and being cold...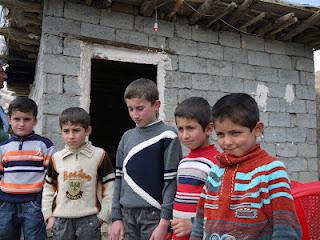 Kurdish children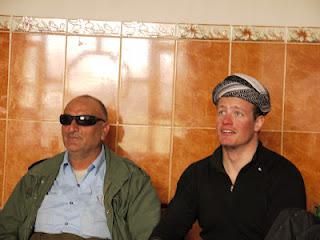 Outfit swap

Alien objects in the hands of an amazing 84 year old man, note the gun belt
In the next few days I'll let you know about the expedition, the climbing and the time we spent up above the snow line in the mountains. The people were half of an incredible expedition, the other half was carrying 20kg packs, camping in 100 mph winds and great times with an amazingly friendly team.