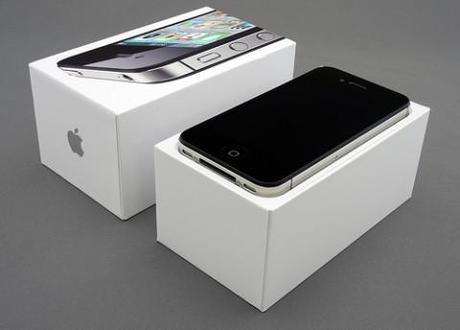 The iPhone4s - offending Scots all over. Photo credit: Brett Jordan http://flic.kr/p/awByzb
Siri, the voice activated personal assistant in Apple's latest iPhone, can send text messages and emails for you, tell you if you need an umbrella today and even find where to dump a dead body.
But, like so many before her, she simply cannot comprehend a strong Scottish accent. So what else is Siri failing at?
"I'm sorry…"

She cannae understand. Despite a language setting of English (United Kingdom), Siri has been struggling to understand the thick Scottish accent. The LA Times first reported this communication failure after witnessing a Scotsman ask, "What's the weather like today?" and receiving a puzzled "What's available in Labor Day?" A flurry of YouTube videos has appeared to demonstrate the frustrating exchanges, including the one above, which has gone viral. Apple urges its Scottish users not to give up on Siri just yet, as the more input the system gets, the more information it has to draw from in the future.
Other amusing misinterpretations include "Can you dance for me?" translated as "Sorry, I don't understand 'can you Dutch women'" and "How many miles are there in ten kilometres?" as "I don't see any email for yesterday."
She's too greedy. Poor Siri has also suffered recent allegations that she is a "bandwidth hog"; Arieso, a firm specialising in data networks, found that users of the iPhone 4S downloaded almost three times more data than iPhone 3GS users and twice as much as iPhone 4. The active Internet connection Siri requires in order to function is said to be behind this. In 'How Siri is ruining your cellphone service', The Washington Post's Paul Farhi explained that even though those using more bandwidth pay for the privilege, after a point it affects everyone else: "Prepare to sit and wait. That call to Grandma might not get through until the congestion clears."
Is she pro-life too? Before Christmas, Siri came under fire for being anti-abortion, after apparently refusing to find abortion clinics or women's health services in some areas –despite them showing up on Google, the search engine that Siri bases her responses from. In some cases, if she did answer the request, it turned out to be a "crisis pregnancy center", a place that counsels specifically and often graphically against abortion. NARAL Pro-Choice wrote a strongly worded letter to Apple CEO Tim Cook; Apple claimed that the problem was just a glitch and had nothing to do with politics.
She's got bigger problems. Putting the above criticisms aside, how is Siri faring four months down the line? Now that all the hype has faded, it seems the general public are not particularly impressed; Business Insider received a lukewarm response when asking "normal people" their opinion. The Next Web asked 'Is it time to say goodbye to Siri?', suggesting that she might only be good for impressing others with an iPhone demo. The website dedicated to her annoying quirks, Damn You Siri, gives plenty of examples to back this up.
She can always give up the day job. Perhaps Siri shouldn't panic just yet; if all else fails she can fall back on her fledgling media career. Siri recently made a high-profile appearance as Raj's new love interest in The Big Bang Theory, while her first foray into the music business, on The Flaming Lips' new single 'Now I Understand', can be heard here.